Outspoken columnist Richard Littlejohn has lamented the response of Britain's political elite to the floods in the north of England, describing their actions as a "betrayal of the sodden masses".
In a sign that fallout from the apparent lack of preparedness in the wake of the Boxing Day deluge continues a pace, Littlejohn used his Daily Mail column on Tuesday to criticise David Cameron, the Environment Agency, and former Labour minister John Prescott.
He wrote: "Political posturing always comes first."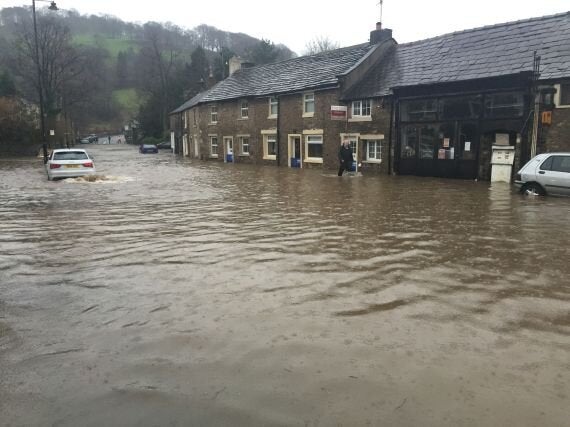 King Street, Whalley seen on Boxing Day
In his column, Littlejohn labelled The Environment Agency "a dysfunctional bureaucracy, staffed by green zealots in Birkenstock sandals" after it apparently failed to anticipate defences may suffer electrical failures during floods.
He went on to slam John Prescott as "one of the stupidest men ever to achieve high office" following his oversight of reduced restrictions for dwellings on flood plains.
Littlejohn then criticised the Prime Minister for perpetuating the idea that climate change has caused the inclement weather, writing: "Cameron himself has given credence to the notion that the floods are all down to man-made global warming."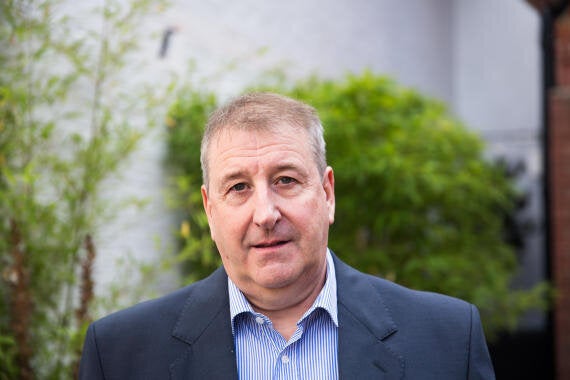 Littlejohn penned his latest column alongside a humourous 'Proud to be British' quiz
As thousands begin to count the cost of damage to homes and businesses across Lancashire and Yorkshire, Littlejohn wrote those affected "have every right to be livid" by the development of housing on flood plains.
He wrote: "And why are we putting up houses in such unsuitable locations? Because of the population explosion fuelled by mass immigration.
"Another brilliant policy designed to make politicians feel good about themselves, without any attempt to think through the potentially devastating implications."
Yet in denying the role of climate change and in blaming the building of homes on flood plains as being a result of mass immigration, Littlejohn didn't stray too far from his famously divisive brand of political commentary.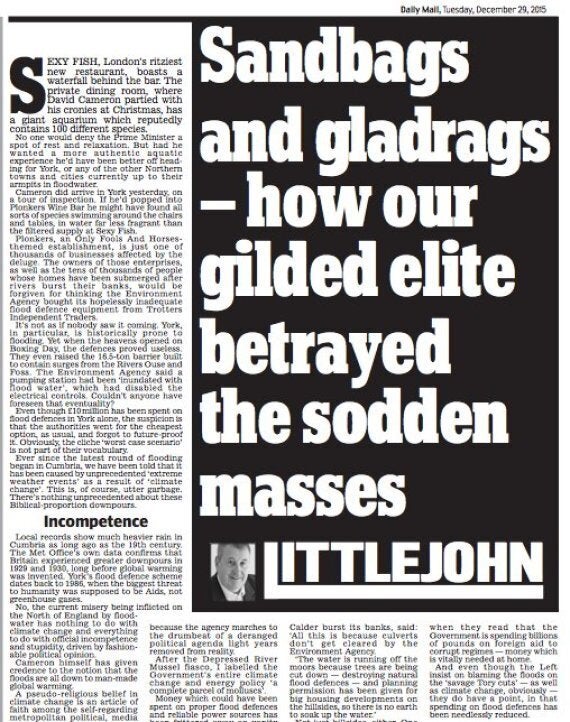 Littlejohn's column appeared in Tuesday's Daily Mail
Littlejohn's take on the situation has received plenty of support, with even those critical of the columnist apparently supporting his take - up to a point.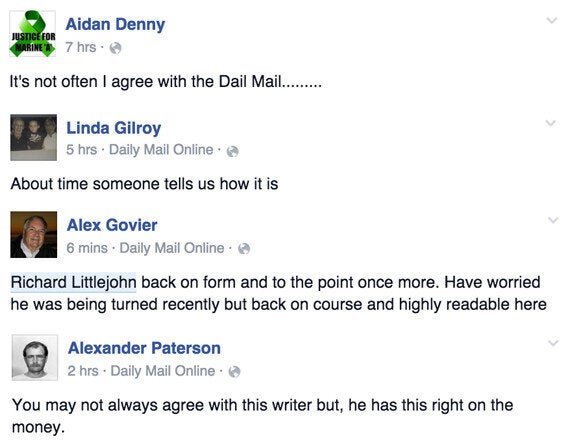 Although not everyone agreed.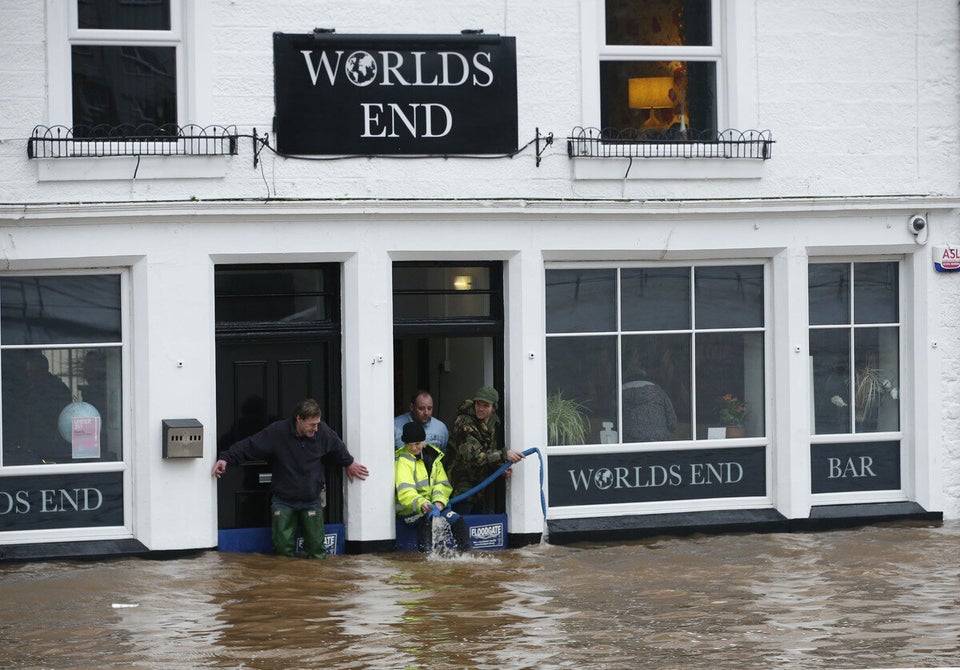 UK Flooding
Related