Donald Trump could be refused entry to the UK should the British government deem the billionaire "non-conducive to the public good," it was revealed on Wednesday. The revelation came in the government's response to the UK's biggest ever online petition, signed by 565,000 people, demanding the Republican presidential frontrunner be banned from entering the country over a series of anti-Muslim comments made on the campaign trail earlier this month.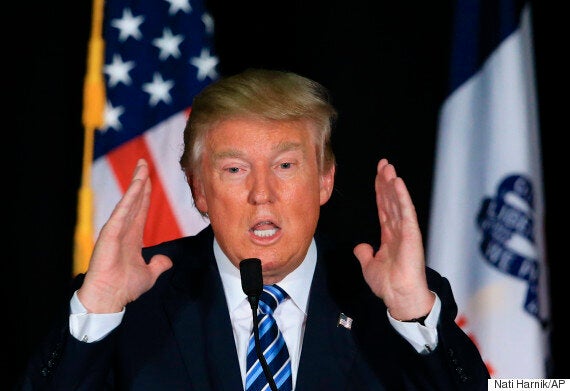 Republican presidential candidate Donald Trump speaks during a campaign stop in Council Bluffs, Iowa, Tuesday, Dec 29, 2015
The British government, which is duty-bound to respond to any petition that reaches more than 100,000 signatories, said on Wednesday that its powers to ban people were not to be "used lightly," however it recognises the "strength of feeling against the remarks."
"For good reasons the Government does not routinely comment on individual immigration and exclusion decisions," it stated. "The Home Secretary may exclude a non-European Economic Area national from the UK if she considers their presence in the UK to be non-conducive to the public good."
"The Home Secretary has said that coming to the UK is a privilege and not a right and she will continue to use the powers available to prevent from entering the UK those who seek to harm our society and who do not share our basic values. Exclusion powers are very serious and are not used lightly. The Home Secretary will use these powers when justified and based on all available evidence."
"The Prime Minister has made clear that he completely disagrees with Donald Trump's remarks. The Home Secretary has said that Donald Trump's remarks in relation to Muslims are divisive, unhelpful and wrong. The Government recognises the strength of feeling against the remarks and will continue to speak out against comments which have the potential to divide our communities, regardless of who makes them."
"We reject any attempts to create division and marginalisation amongst those we endeavour to protect," the response concluded.
Home Secretary Theresa May has refused to comment on "individual cases" in recent weeks, though she did publically chide the property mogul during a Home Affairs committee earlier this month.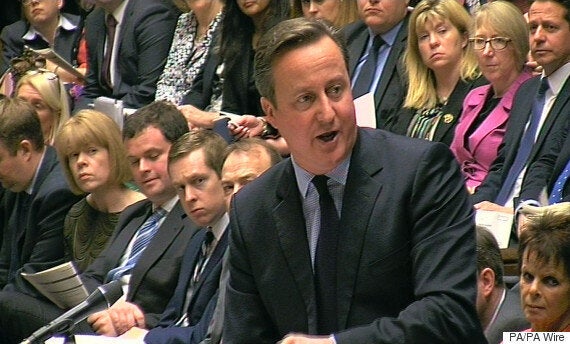 Cameron said Trump's remarks were 'divisive, stupid and wrong'
As the petition gained signatories, Trump used Twitter to post a series of outbursts accusing British politicians of pandering to "political correctness," while demanding lawmakers be honest about the country's "Muslim problem." The UK government has yet to decide whether it will hold a parliamentary debate about the mogul's remarks.
Trump is currently leading in national polls to become the Republican Party's presidential nominee ahead of the election primaries, which start on February 1 in Iowa.
Related