The Jeremy Corbyn 2016 calendar has landed. Though many commentators predicted the hirsute Labour chief would struggle to carry his party into the New Year, rumoured conspiracies to oust the fledgling leader failed to transpire. As Corbyn recently assured Andrew Marr, "I'm not going anywhere."
To celebrate the leadership of the north London MP, we present 12 scenes from 'Corbynland,' starring David Cameron's possible successor to Number 10.
The collection starts in January, the Labour boss sat astride a mechanical bull, his trademark suede slacks offering extra purchase around the torso of the beast. A portly marrow is cradled for February, while April is a celebration of CND-chic; the pairing of a beige polo and black ankles really does scream, "No to Trident."
September reveals Corbyn on his bike, a red rosette pinned proudly to a windcheater; October is shared with Krishnan Guru-Murthy, the duo enjoying a selfie after locking horns over the Middle East.
Use the calendar to remind yourself of a dental appointment or that all-important postal workers rally in Grimsby. You could even try and predict the date when the first Blairite will attempt to knife Jeremy in the back.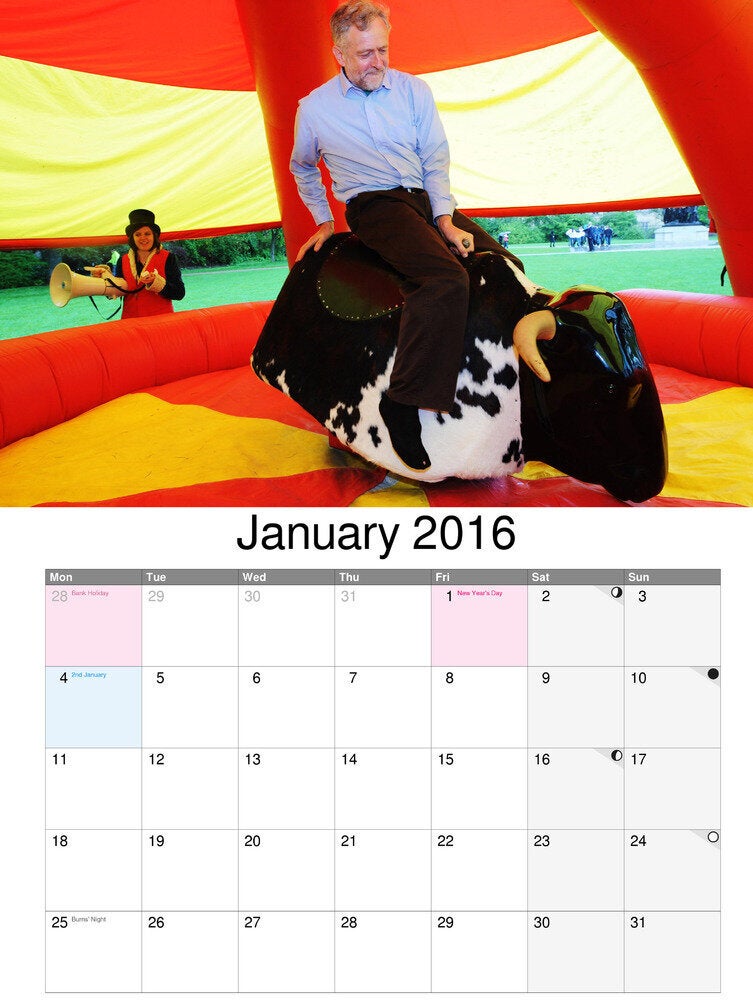 Jeremy Corbyn Calendar
Popular in the Community