News presenters aren't exactly known for their fashion credentials, but one woman is seriously changing the game.
Meet Lee Lin Chin, who was read Australia's SBS World News for the past 20 years while wearing some of the most outlandish outfits ever seen on such a serious TV show.
The Indonesian-born presenter has gained international fame for her fashion-forward style and love of OTT accessories.
Lee Lin Chin is also known as much for her sassy wit on social media as her eye-catching outfits.
She donned a Lady Gaga-esque black veil and lace leggings on the red carpet at the 2015 Logie Awards.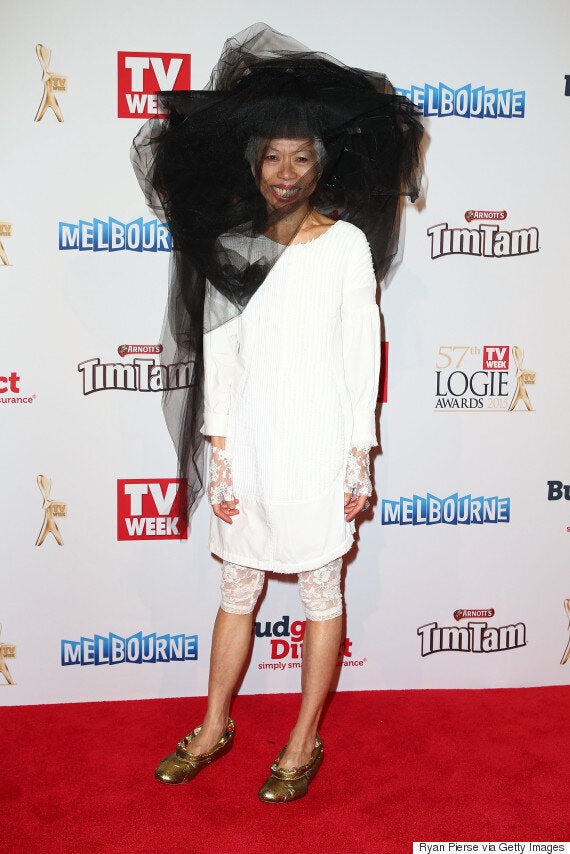 On the night she posted on her Twitter account: "For those asking I'm not nominated tonight. I don't read the news for awards, I do it for the money, fame and babes."
The presenter also recently tweeted she was "Australia's premiere bad bitch", and asked to join Taylor Swift's "squad."
Most recently, Chin has created comedy sketches for SBS's 'The Feed'.
These include 'Pranked with Lee Lin Chin', 'Celebrity Chin Wag', comedic cooking show 'Lee Linguine' and 'The Real Newsreaders of Sydney' - a spoof of the 'Real Housewives' tv series.
This year she was Australia's spokesperson for the 2015 Eurovision Song Contest, giving the winning twelve points to Sweden's Mans Zelmerlow and his song "Heroes".
Chin also announced in August her intention to take the role of speaker in the Australian Parliament.
Related