A three-year-old woke up to a rather unusual Christmas surprise after opening his toy F-16 plane his uncle gave him.
Bjorn Thorpe and his nephew were surprised to discover the toy playing Arabic chants instead of the usual jet noises you would expect to hear.
Toy company, WolVol, said the fault lay with the manufacturers.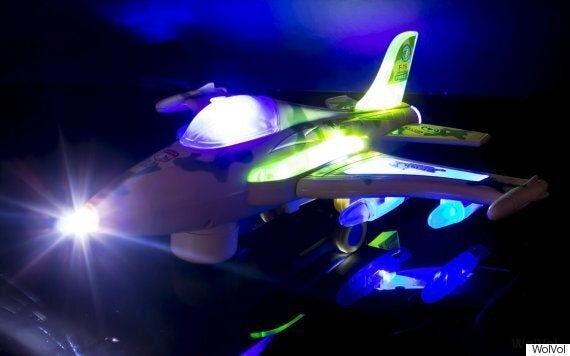 The chant is reportedly an Islamic prayer said by those going on a holy pilgrimage to Mecca.
Thorpe was joined by several other Amazon customers who expressed their disappointment with the faulty product.
He told KING-TV: "We put the batteries in and didn't get what we expected.
"I do respect other religions, but it's not the right situation to have it on a children's toy."
Nadeem Israr, president of the Islamic Society in the local county Whatcom, where the incident took place, also told the channel: "This is a prayer you're supposed to say when you're performing Hajj."
He added the mistake on the manufacturer's part was "very wrong."
One Amazon user, Bill Ryan, wrote: "Plane has bizarre middle Eastern chanting no jet noises. Plane looks ok and moves around but the chanting is annoying and creepy and you can't turn off the sound."
Another stated: "Not as advertised. Does not play jet noises. Plays an Arabic chant that is extremely bizarre for a child's toy."
Related