Get ready to feel all the feels, as this YouTube video might make you cry (in a good way).
Racking up almost a million views in just four days, the clip posted by Brittany Welch shows her telling her husband, who is deaf, that he's going to be a dad in the most adorable way - with a bag of clues.
Watch David open the clues in the video below, and see the exact heart-melting moment he realises she's pregnant.
In the caption on her YouTube video, Welch said: "So, this is a video I captured of how I told my husband, David, that I am pregnant.
"We have shown this video to a few friends and family members... some have asked that I put it on Facebook to share with you all.
"For those of you who do not know sign language, I have included captions. Be sure to go to your settings and turn them on if they are off. Enjoy! :)"
BRB, we just have something in our eye.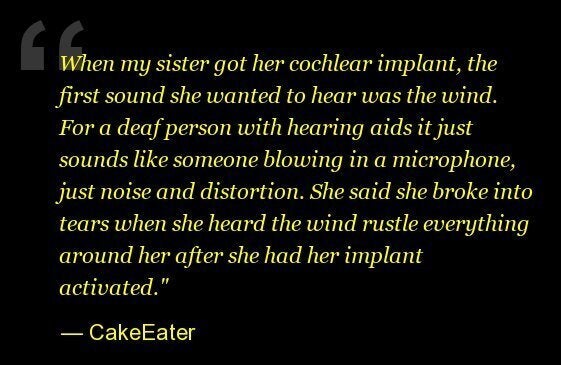 11 Sounds Deaf People Would Love To Hear