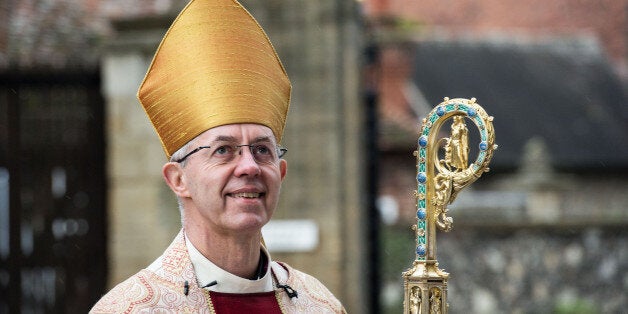 The Archbishop of Canterbury Justin Welby has used his New Year's Day message to encourage British Christians to stand against xenophobia, reminding the nation that "Jesus was a refugee - fleeing as a baby with his parents, returning years later to a strange new home".
Welby's speech, to be broadcast on BBC One on New Year's Day, will also ask Britons to use "hospitality and love" to defeat "hatred and extremism".
The Archbishop's tidings also involved the story of a 14-year-old boy whom he met at Marsh Academy in Kent. The child was forced to flee his home in North Africa after soldiers stormed his school and tried to abduct him, but he was saved by a teacher.
"This is just one example of the many desperate journeys children are making on their own to save their lives," Welby said.
"This school represents the best of what we can do in this country. It welcomes, it loves, it serves, it teaches and equips people and demonstrates our ability to live up to our long-established tradition of warmth and hospitality.
"It's not a rich school; many families in the area are struggling on a day-to-day basis. And yet this school and surrounding community are astonishingly generous. If they can do it, so can we all."
"In today's world, hospitality and love are our most formidable weapons against hatred and extremism," he added.
"I have met some extraordinary people today, from this area and those who have risked their lives to find safety. The hospitality of people here brings love, hope and joy. If we imitate them, society becomes a far better place."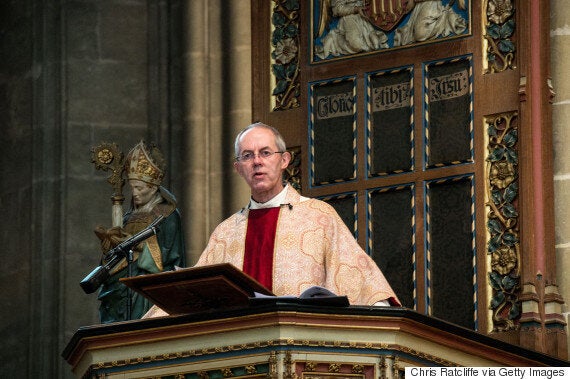 The Archbishop during his Christmas Day sermon to the congregation at Canterbury Cathedral on December 25, 2015
Welby's New Year message carries on the political agenda from his Christmas Day sermon, in which he likened Isis to King Herod, the ruler of Judea who was complicit in the Massacre of the Innocents.
He also said Christianity in the Middle East was facing "elimination" at the hands of the terror group.
"They hate difference, whether it is Muslims who think differently, Yazidis or Christians, and because of them the Christians face elimination in the very region in which Christian faith began.
"This apocalypse is defined by themselves and heralded only by the angel of death. To all who have been or are being dehumanised by the tyranny and cruelty of a Herod or an Isis, a Herod of today, God's judgement comes as good news, because it promises justice."