Junior doctors in England will stage three strikes starting from next Tuesday after talks with the government failed to reach an agreement in a move the Health Secretary has called "extremely disappointing".
The doctors will walk out on January 12 because negotiations failed to address concerns around "robust contractual safeguards on safe working, and proper recognition for those working unsocial hours", the British Medical Association (BMA) said.
The strike action will see junior doctors provide emergency care only from 8am January 12. This will be followed by two further strikes, with a 48-hour stoppage and the provision of emergency care only from 8am on Tuesday January 26. On Wednesday February 10, there will be a full withdrawal of labour from 8am to 5pm. The BMA has agreed to further talks so there is the possibility that the strikes could be averted at the 11th hour.
Dr Mark Porter, chairman of the BMA council, said: "Throughout this process the BMA has been clear that it wants to reach agreement on a contract that is good for patients, junior doctors and the NHS. This is why, despite overwhelming support for industrial action, the BMA instead sought conciliation talks with the Government, talks which were initially rejected and delayed by Jeremy Hunt.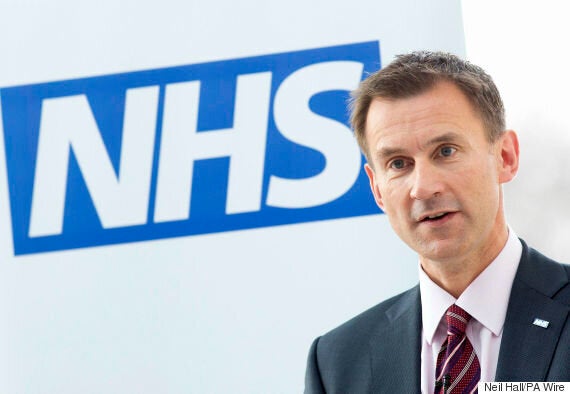 The government was accused of 'still not taking junior doctors' concerns seriously'
"After weeks of further negotiations, it is clear that the Government is still not taking junior doctors' concerns seriously.
"Furthermore, the Government has repeatedly dragged its feet throughout this process, initially rejecting our offer of talks and failing to make significant movement during negotiations.
"We sincerely regret the disruption that industrial action will cause, but junior doctors have been left with no option. It is because the Government's proposals would be bad for patient care as well as junior doctors in the long-term that we are taking this stand."
A total of 98% of BMA members voted for industrial action in November. The BMA previously stood down over a planned strike in December to return to the negotiating table.
Jeremy Hunt said agreement had been reached with the BMA on 15 out of 16 issues but that weekend pay remained in dispute.
According to the Press Association he said: "Our absolute priority is patient safety and making sure that the NHS delivers high-quality care seven days a week – and we know that's what doctors want too, so it is extremely disappointing that the BMA have chosen to take industrial action which helps no one.
"We had made good progress in talks, resolving 15 of the 16 issues put forward by the union – everything apart from weekend pay.
"We have now asked Acas to reconvene talks in the hope the BMA will return to sensible negotiations."