Tommy Robinson has unveiled the new leadership for Pegida UK - two failed 2015 General Election candidates - less than a month after his first attempt resulted in an "epic fail" first interview by its new head, who resigned days later.
At an event in Toddington, Bedfordshire on Monday, former British Freedom Party member and Liberty GB chairman Paul Weston was announced as Pegida UK's new leader. Weston is to be supported by Ukip candidate and chairwoman of Sharia Watch UK, Anne Marie Waters, who last year tried to hold a draw Mohammed competition in London.
Tommy Robinson has announced that Paul Weston and Anne Marie Waters will front Pegida UK
Liberty GB wrote on its website that it was "delighted" by Weston's appointment which came at an "exciting time" for Pegida UK - just a month ahead of its international silent walk on February 6. Robinson has aligned more than a dozen anti-Islam groups across Europe to participate in a synchronised march. In the UK the event will happen in Birmingham.
Liberty GB said Weston had previously attended a Pegida rally in Newcastle last year where he had spoken about the "dangers of the continued growth of Islam and its failure to integrate with western society".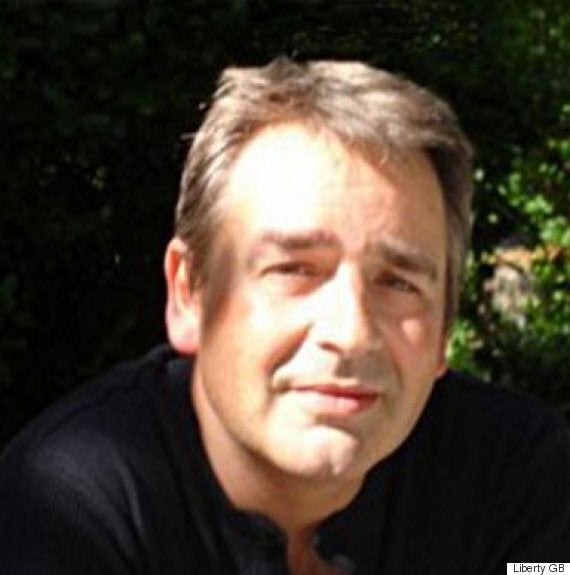 Liberty GB chairman and the new leader of Pegida UK, Paul Weston
Fellow Liberty GB members George Whale, Jack Buckby and Lee Cooper, the party wrote, had also been "invited" to join Pegida UK and would do so in our "own specialised areas of knowledge". Party supporters were reassured that Liberty GB would continue to operate "unchanged as a totally separate entity" from Pegida UK.
According to his profile on Liberty GB, Weston started the party in 2013 after leaving the British Freedom Party in late 2011 having become "disillusioned" with the direction it was taking. Of Liberty GB's intentions, Weston went on to write that for it to "seriously compete" in a general election it must appeal to Middle Britain, "rather than just the core nationalist vote which the leftist mainstream media find so easy to vilify and smear".
"If we are to discuss taboo subjects such as mass immigration and Islam, it is imperative we do so from an elevated moral and ethical position impervious to leftist character assassination," Weston wrote.
Weston stood as a candidate for Liberty GB in the 2015 general election but came last in the Luton South constituency, receiving just 156 votes. Waters, Ukip parliamentary candidate for Lewisham East, also failed to win a seat in the election.
Hope not hate mockingly wrote on Monday about Yaxley-Lennon's "big battle" to find a Pegida UK leader that would take orders from him but could still "at least manage a coherent sentence or two of their own should they be left to their own devices for a minute".
The group who campaign for an "inclusive" Britain, went on to catalogue Weston's failings from his initial involvement with Yaxley-Lennon in the British Freedom Party. One incident, Hope not hate detailed, was Weston's arrest for staging a "pointless" 'Free Tommy Robinson' protest outside a London prison that Robinson wasn't even incarcerated at.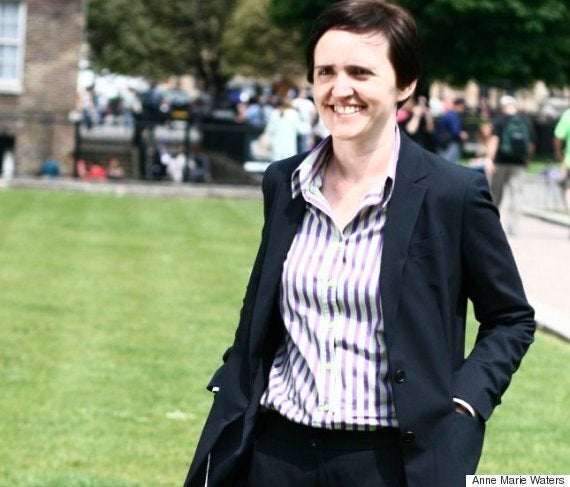 Sharia Watch UK Director Anne Marie Waters has also joined the management of Pegida UK
Hope not hate noted that the British Freedom Party disbanded after some one failed to pay its registration fee to the electoral commission, but that was "not to say Weston was not a serious political leader during that time".
"He told American television that his plan for the [last] elections were to stand a BFP candidate in every seat in the House of Commons and the House of Lords! He admitted he was unsure of how many seats that would mean standing in for the Commons, but was rather surprised to hear, too, from an American, that the House of Lords is unelected," Hope not hate wrote.
Related