A toddler who lost her left arm to cancer has made a wonderful new friendship in the form of a three-legged kitten called Doc. And our hearts can't quite cope.
Scarlette Tipton was born with a left arm that was three times the size of her right one. Doctors diagnosed her with a rare form of cancer called Undifferentiated Spindle Cell Sarcoma and were left with no choice but to amputate it along with her shoulder, clavicle and scapula.
This year Scarlette, who is now two years old, received the best Christmas present ever - a rescue kitten called Doc who had her right paw amputated after getting stuck under the hood of a car.
Sharing the new family addition on Facebook, Scarlette's mum Simone Tipton explained that they'd been searching for a three-legged kitten for the past six months because they wanted their daughter to grow up around someone who was "just like her".
Simone wrote: "Scarlette absolutely adores cats, and we wanted a little kitten to have her grow up with, so she has something that's just like her.
"However, finding a baby cat, with a front limb amputation, close to home, has been IMPOSSIBLE. I've checked all the adoption pages multiple times a week for months to try to find the perfect friend."
On Christmas Eve, the family's constant searching paid off - and they adopted Doc on behalf of their little girl.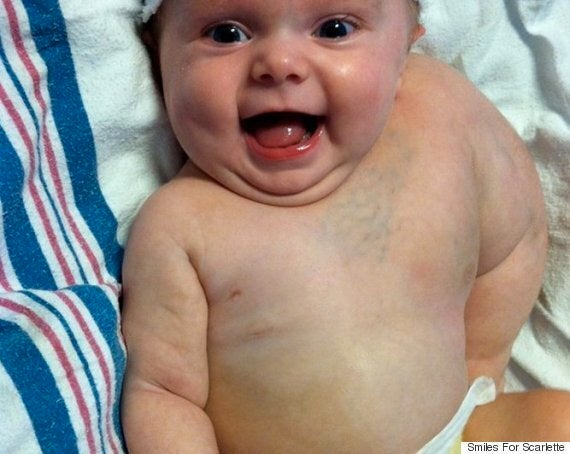 Scarlette before having her arm amputated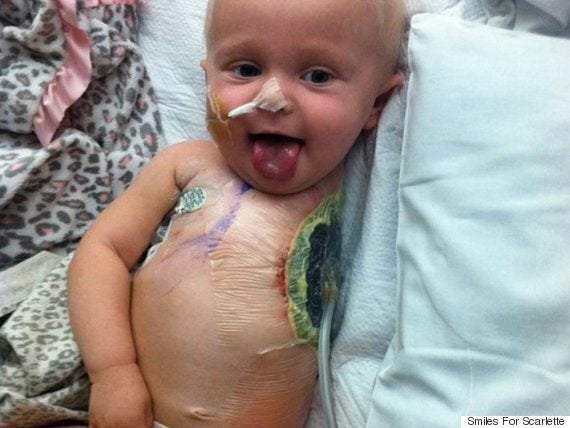 Scarlette after having her arm amputated
When Scarlette met the kitten, she noticed that the cat had staples in her side and said "owies", to which her mum explained that the cat was just like her. The little girl then reportedly placed her hand on her side and nodded.
Her mum added: "I can't wait to watch their relationship grow!!"
According to a funding page for Scarlette, the two-year-old has what doctors call a "precursor" in her body that mutates into cancer.