'Celebrity Big Brother' has only just opened the doors to its lavish new residence, but two of the new housemates are in for an uncomfortable night.
As part of the first twist of the series, the housemates entered to discover that all of the furniture, food and appliances were under lock and key for the time being, and after just half of the bunch had entered, Big Brother delivered the first blow of the evening.
After gathering the first eight arrivals at the dining table, Big Brother instructed the "most decisive housemate" to stand up.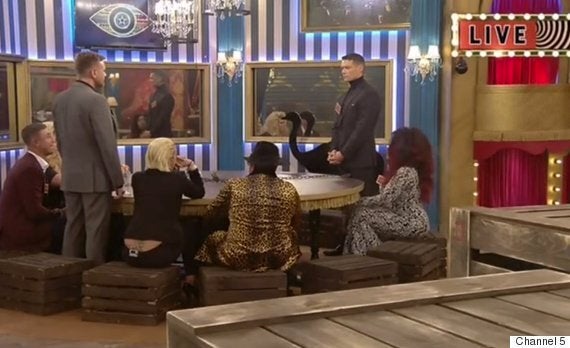 John was the first housemate to stand up
Former 'EastEnders' actor John Partridge was then told to choose two housemates who would then, like the furniture, have to spend the rest of the night locked away, in a specially-created box in the 'CBB' house.
John first chose himself, claiming he "can't put anyone else in there" without going in himself, before selecting Darren Day, after he volunteered himself for the challenge.
With a glint in his eye, John joked: "You can share my box, Darren."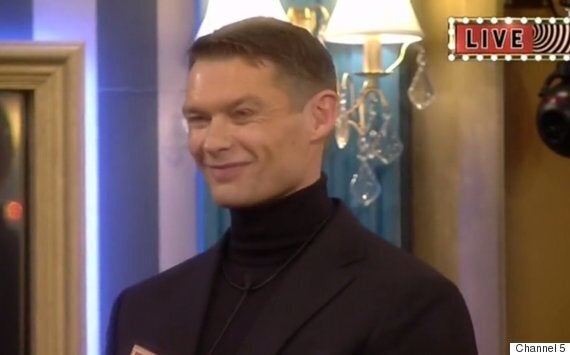 Following this, the remaining six contestants were told to gather in the garden, where they discovered that there was every chance they'd have to go without their suitcases for the foreseeable, and the decision about who would receive their belongings was down to John and Darren.
John then explained that Danniella Westbrook would be the third housemate whose suitcase would be "boxed away", revealing: "I know Danniella. She's a tough old bird she can take it. She can take anything, and when we explain to her why, she'll get it."
Once the remaining eight housemates were safely in the house, John and Darren were given another tough choice to make, after being offered the chance to enjoy luxury food while locked away, but only if the rest of the house had to survive on basic rations.
Ultimately, they chose to put the rest of the group first, chanting: "We want gruel! We want gruel!"
John added: "Let them knock themselves out, it's all good."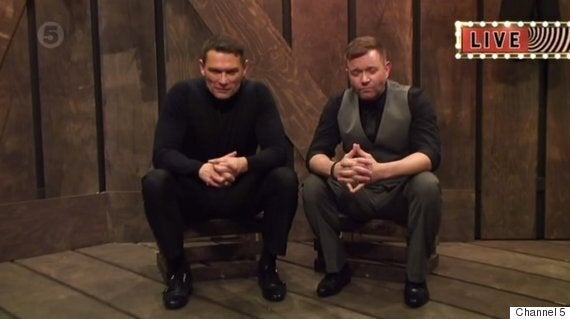 John and Darren in their 'CBB' box
Presenter Emma Willis later revealed that one housemate would be forced to pay "a very heavy price", when the bedroom was unlocked later that night.
Find out how they get on in Wednesday night's 'Celebrity Big Brother', airing at 9pm on Channel 5.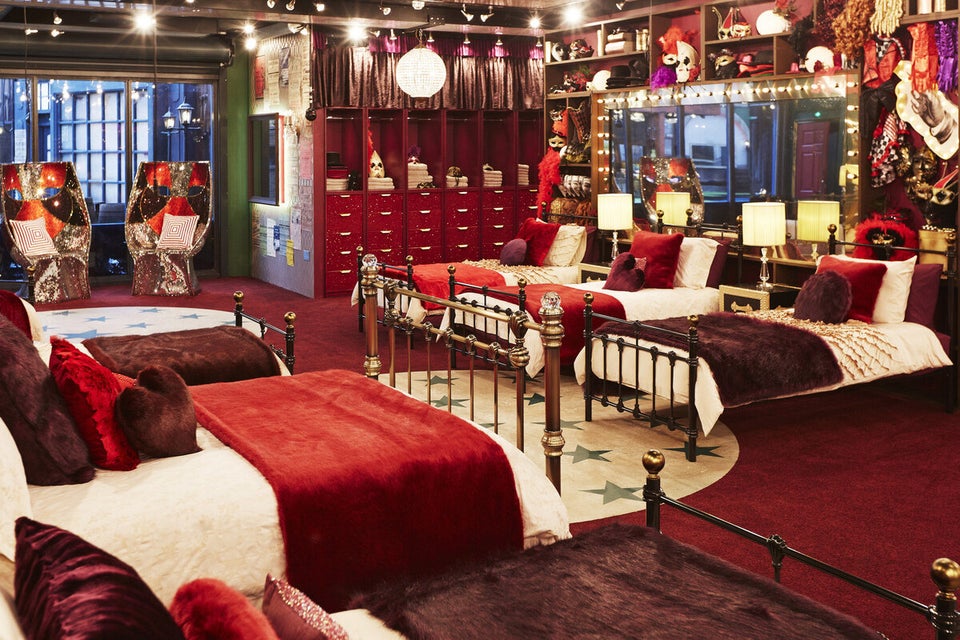 'Celebrity Big Brother' 2016: Take A Look At The House