Stacey Branning and baby Arthur's lives are set to be in danger in 'EastEnders', as Lacey Turner's character continues to struggle with postpartum psychosis.
Since giving birth just before Christmas, Stacy's symptoms have worsened, and later this month, she'll endanger both her own life and Arthur's, when in a moment of desperation she scales the roof of the Queen Vic.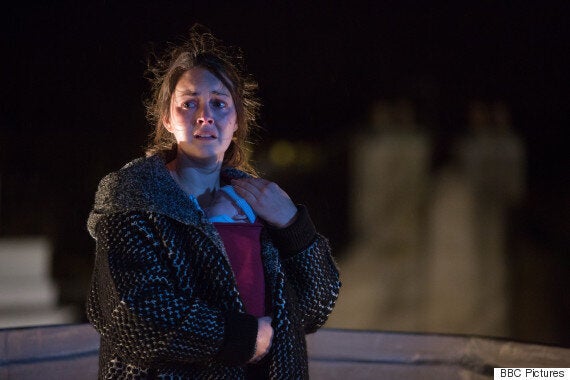 Will Stacey get the help that she needs?
Tamwar and Nancy are set to discover Stacey on the roof, when they hear the baby crying. They then rush to find Martin, who is keen to help his partner, and keep her struggles a secret.
He eventually manages to coax her down, after agreeing with her delusions that God is the baby's father.
Martin convinces Stacey to hand him Arthur
Once they're back in the safety of the flat, Martin promises to help Stacey keep Arthur safe, however it's soon clear that her psychosis is getting worse, and serious help is needed.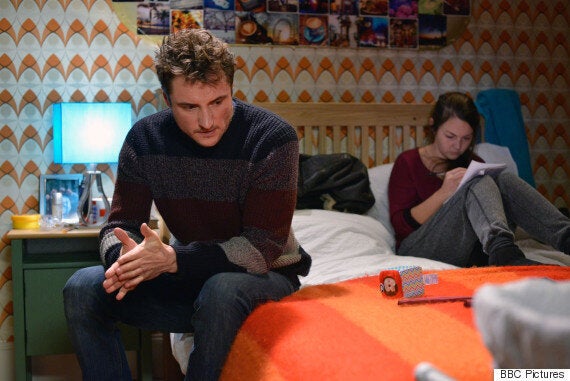 Martin does his best to help his partner
Speaking to Huffington Post UK, Mind's senior media advisor Jenni Regan explained: "We accompanied some of our supporters who have personal experience of postpartum psychosis to Albert Square to meet with the researchers, actors and writers.
"We have been involved with ongoing script consultation where the researchers send us different versions of the script and we feedback with comments and suggestions."
These scenes will air on Monday 11 January.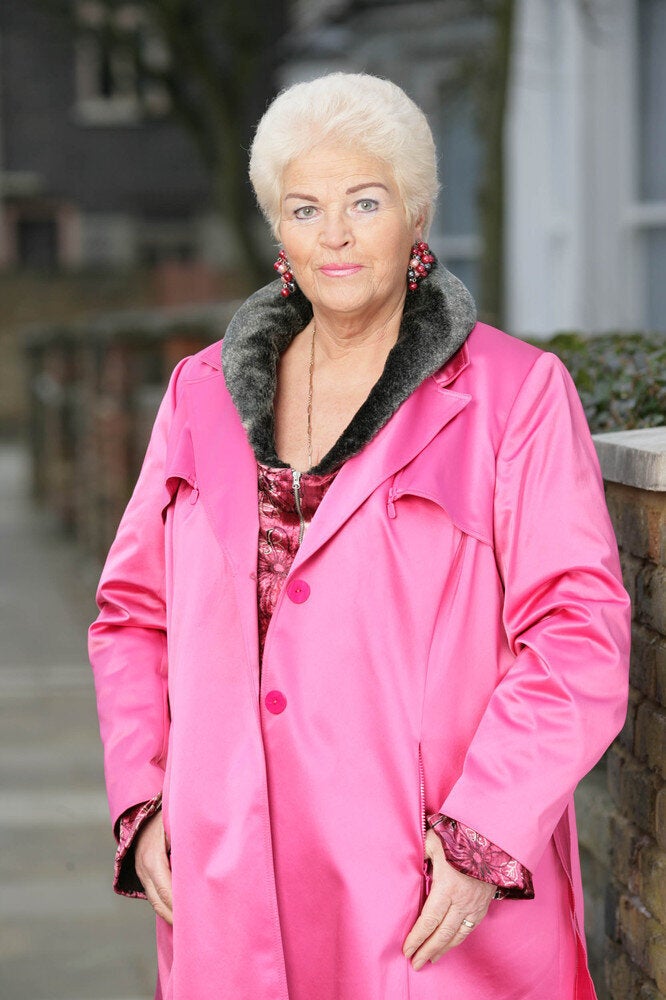 'EastEnders': The Women Of Albert Square