A puddle in Newcastle captivated the internet on Wednesday, as it fixated over 547,819 people and sent social media into a spin - sparking political commentary and even canny business opportunities.
Drummond Central, a marketing firm based in Newcastle upon Tyne used the app to broadcast the scene live to the world.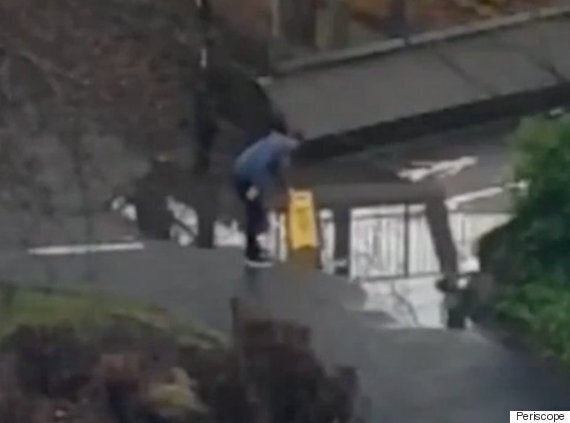 The Drummond puddle as seen on Periscope - and TV
It soon began trending on Twitter, and even made the BBC News Channel, as thousands observed the very British scene through the confines of their devices.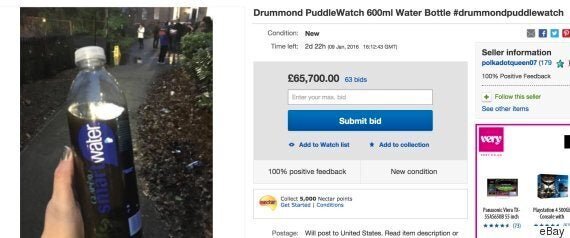 Canny business opportunities were quickly taken advantage of
Politicians were quick to exploit the puddle's rapidly growing global attention to further their ambitions.
And people across the world were in utter awe at the mundanity (read: brilliance) of the event.
A yellow 'don't slip' sign was comically been placed, taken away and then replaced again, at regular intervals.
Office workers huddled round screens in scenes reminiscent of watching a Christmas film with your family.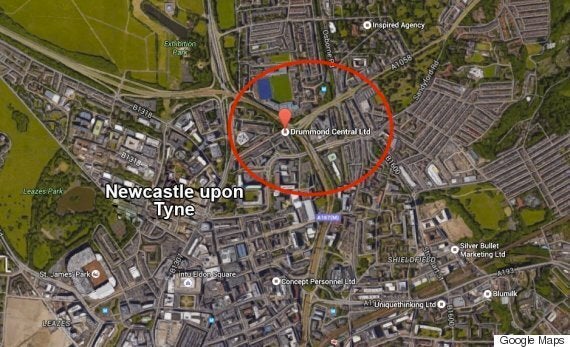 Where the Drummond puddle is located in Newcastle
They jubilated when someone decided to take the joke to new heights and bring a lilo. The prankster posted a selfie mid-drift.
While spectators looked on in at the scene.
Away from Newcastle, most people just offered up some hilarious commentary.
An NBA basketball team in the United States - the Detroit Pistons - even piled in on the joke.
Towards the end of the broadcast, a group of young people are seen cheering close to the puddle.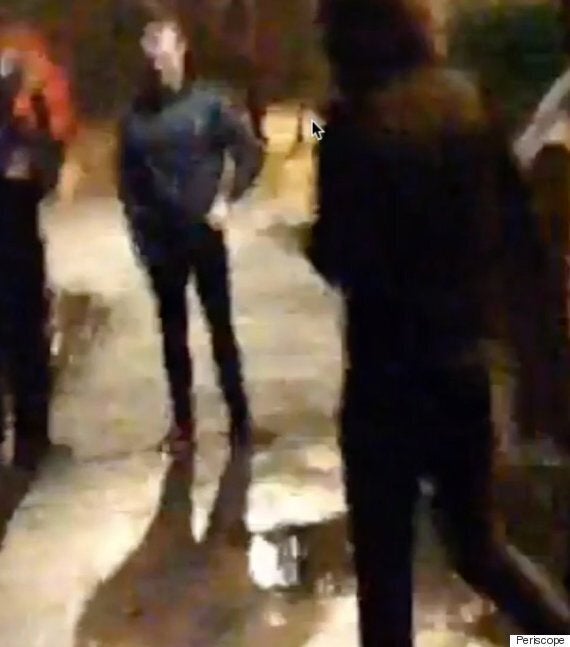 The final few seconds of footage appear to show those behind the stunt
Incredible numbers tuned in to view the scene.
A viral sensation us Brits can be proud of.