Shadow rail minister Jonathan Reynolds has resigned from the Labour frontbench in the wake of Jeremy Corbyn's shadow cabinet reshuffle.
Corbyn completed his marathon shake-up of his top team in the early hours of Wednesday morning, which saw Michael Dugher and Pat McFadden fired for having been too critical of the leadership and Maria Eagle moved sideways.
In a letter to Corbyn, Reynolds said his decision was in part done to show solidarity with McFadden - who was sacked as shadow Europe minister for appearing to criticise Corbyn's views on how to tackle terrorism.
"I cannot in good conscience endorse the world view of the Stop the War Coalition, who I believe to be fundamentally wrong in their assessment and understanding of the threats the UK faces," he said.
"The security and well-being of my constituents must always be my first consideration and I therefore believe colleague Pat McFadden was right to condemn those who would to any degree absolve Isis for their actions following the atrocities in Paris."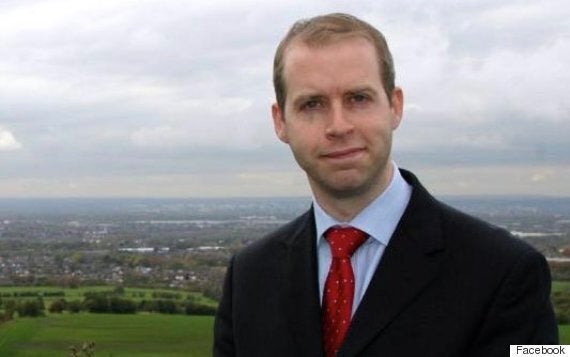 Stalybridge and Hyde MP Jonathan Reynolds has quit the Labour frontbench
As a result of the reshuffle Eagle has been moved from shadow defence secretary to replace Dugher as shadow culture secretary. And Islington South MP Emily Thornberry has been promoted to take over from Eagle at defence. Hilary Benn, who had been rumoured to be facing the chop, has survived in post.
This morning shadow chancellor John McDonnell said McFadden was fired for "undermining Jeremy's status" and "distorted" the Labour leader's views on terrorism in the wake of the Paris attacks.
McFadden told BBC Radio 4's Today programme he had lost his job after he used a question to David Cameron in the Commons to argue those who saw the Paris terror attacks as a reaction to Western foreign policy risked "infantilising the terrorists".
He said: "When I spoke to Corbyn late last night he referred a few times on the phone to this question. He said he felt that it was an attack on him and that he'd come to the conclusion because of that and one or two other things that I shouldn't continue."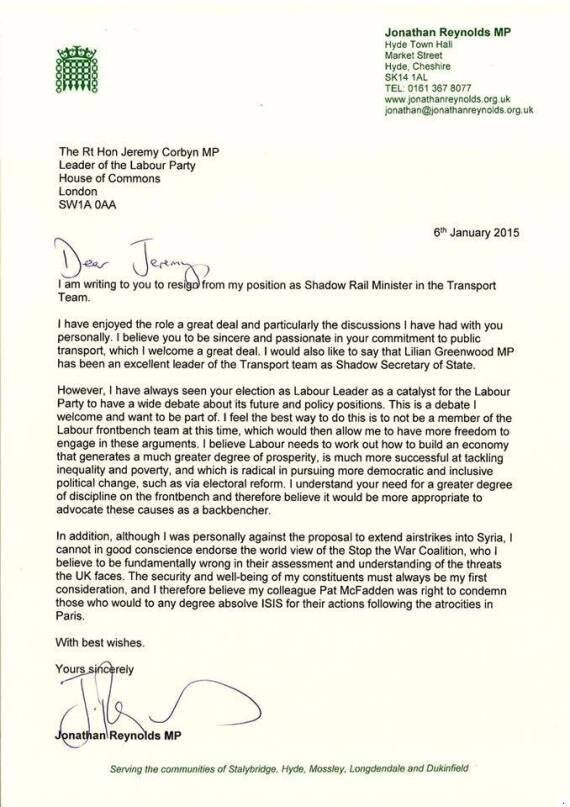 McFadden said splits at the top of Labour over the issue were substantial. "On this question of terrorism and our response to it, this is not just a quip or an issue of wording -- this is an issue of substance.
"After the Paris attacks we'd had statements about France reaping the whirlwind of their own actions and every time we have a terrorist attack we have this argument that 'what can we expect?' - that this is somehow not really the responsibility of those who carry out these attacks.
McFadden added that Corbyn had perceived the split as an "attack on him".
"He clearly feels that me saying terrorists are entirely responsible for their own actions, that no-one forces anyone to kill innocent people in Paris, to blow up anyone on the London Underground, to behead innocent aid workers, that when I say they are entirely responsible for that, he clearly interpreted that as an attack on him."
In September, Reynolds, who is seen to be on the right of the Labour Party, said he had been convinced to stay on the frontbench following Corbyn's leadership victory by the "incredible level of enthusiasm Jeremy's victory has generated".
Reynolds details his decision to take a job in the transport team in a blog for The Huffington Post UK under the headline "Labour's moderates need to understand Jeremy Corbyn".
Shadow foreign secretary Hilary Benn remains in post following his public disagreement with Corbyn over whether the UK should bomb Isis in Syria.
In December, Benn famously used a speech from the Labour frontbench to encourage Labour MPs to vote in favour of military strikes against Isis in Syria - in direct opposition to Corbyn's position.
Speaking this morning, McDonnell denied Benn had been gagged, but said this would not be allowed to happen again and in future Benn would have to speak from the backbenches if he disagreed on foreign policy.
"Hilary Benn has ensured that he works more closely with Jeremy in the future and that he will be representing the views of the Parliamentary Labour Party and when it comes down to future debates we won't have a situation where he will be speaking from the frontbench when there is a major disagreement on policy and where the Parliamentary Labour Party is in the majority against him," he said.
On future free votes, McDonnell said Corbyn would "represent the Parliamentary Labour Party at the frontbench" and "if there is a disagreement and people on a free vote want to express their views they will do it from the backbenches".