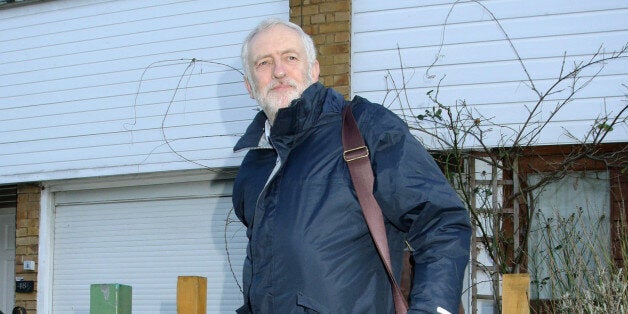 Jeremy Corbyn's Shadow Cabinet reshuffle has already entered political folklore for the time it has taken - 30 hours from first meeting to confirmation of his new-look top team, and still it goes on. Three shadow ministers resigned this morning and more are expected to follow.
While sucking the life out of Westminster, major stories have broken but were drowned out by the reshuffle drama and Labour's civil war. Here are five.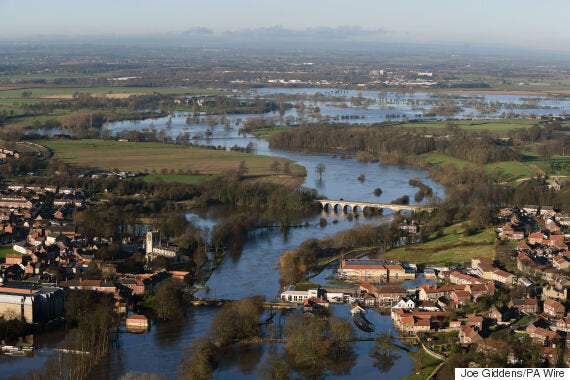 Much of the north of England and Scotland has been underwater, devastating cities, towns and villages. The Government has come under fire for cutting funding for new defences and maintenance - but has robustly dismissed the claims.
The issue dominated Prime Minister's Questions today, and Mr Corbyn called for a cross-party approach to flooding and demanded cuts are "reversed". But his attacks were neutered by repeated references to Labour's ups and downs.
And David Cameron knew it. He said: "The idea (Jeremy Corbyn) is going to be faster on floods when it takes him three days to conduct a reshuffle is frankly laughable. Since I walked into the chamber this morning, his shadow foreign minister resigned, his shadow defence minister resigned - he can't run anything."
Westminster reporters continued to press the PM's official spokesman after the session, but the detail is unlikely to knock Labour's in-fighting off the front pages tomorrow.
David Cameron was in an embarrassing retreat. On Tuesday morning, sources slipped out to the BBC that he would allow ministers to campaign for Britain to leave the EU, suspending collective responsibility for the duration of the referendum campaign slated for this week. Make no mistake, it was a U-turn.
Before Christmas, Downing Street insisted no decision would be made until Mr Cameron had concluded his negotiations over a new deal with Brussels. He'd even suggested to Andrew Marr last year his Cabinet would be expected to hold the Government line.
The driving force for shifting the position was grumbling from his senior ministers - including Speaker of the House, Chris Grayling - demanding that they be allowed to speak freely.
Eurosceptics welcomed the move, allowing the likes of Home Secretary Theresa May and Sajid Javid, the Business Secretary, to campaign to leave without having to quit. But it arguably shows David Cameron commands as much discipline of his troops as his Labour counterpart.
New legislation that will end the principle of lifelong, secure tenancies for council homes was voted through at 3am on Tuesday. Some 65 pages of amendments and clauses were added at the "last-minute", yet ministers refused to move the debate.
Aside from restricting the right of people to live in their council home for life, the Housing Bill rebrands "affordable housing" to include homes costing up to £450,000 in London and £250,000 outside - a move that will allow the Government to include more homes in its affordable homes target.
The Fire Brigades Union was furious after the Government confirmed it was handing control of fire and rescue policy in England to the Home Office, ending the separate management structure from the police. The services were previously the responsibility of the Department for Communities and Local Government.
On paper a dry Whitehall re-arrangement of the deckchairs, the trade union warned the "half-baked suggestion" would allow "empire building" for elected Police and Crime Commissioners (PCCs) and put cost-saving before protecting lives.
Its general secretary Matt Wrack said: "We have always agreed with close collaboration with other emergency services, but we remain concerned that the takeover of our service by PCCs will mean a loss of our independence and a threat to the professionalism of firefighters."
The first working day after Christmas saw commuters confronted with a 1.1 per cent leap in ticket prices. Mr Corbyn joined passengers at London's Kings Cross to label the increase "objectionable", but reporters were more concerned about the reshuffle (though the Labour leader refused to answer questions on it).
Labour's London mayoral candidate Sadiq Khan is promising to freeze rail fares in the capital if he wins the election next year, and Labour campaigners and MPs were on the streets today, blaming the Conservatives for price increases that "cost us a fortune". But some noted how the "grid" - aka Labour's daily media plan - had been undermined.
Popular in the Community