However, eager shoppers keen to get their orders in quickly were faced with a site struggling to cope with demand.
Palmer Lucky, who invented the Rift, tweeted: "We are experiencing insanely high load. Credit card processing is trying to stay livr under load from mass script kiddie fraud attempts."
Priced at $599 (£410), several fans lamented what the product would most likely do to their bank balances.
According to the firm's blog, shipment was initially meant to begin in March but has since been pushed back to May.
If you do decide to go ahead with a purchase, you'll find the Rift includes the headset with built-in headphones and mic, sensor, as well a Xbox One controller.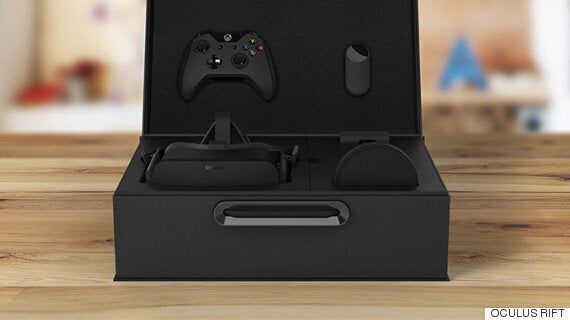 The Rift also has an Oculus Remote, which the company say "is the easiest way to introduce non-gamers to VR."
Popular in the Community