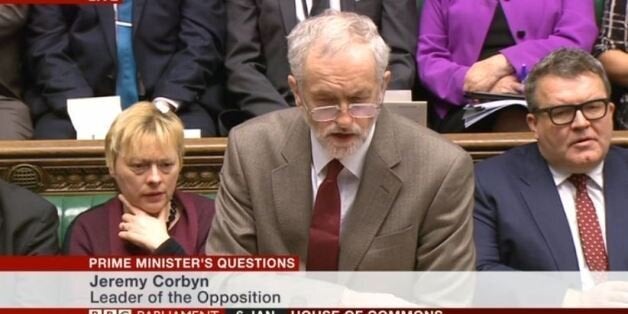 Oh my. The first PMQs of 2016, and it's a very awkward one. The Labour Party was reeling from a three day ordeal in which Jeremy Corbyn relentlessly slashed his shadow cabinet and was faced with a wave of resignations, one of which was just minutes before PMQs started and it happened live on the Daily Politics.
So here's everything that happened in PMQs today, without all the shouting:
Things were very, very tense throughout the Labour benches...
It took the PM only eight minutes to make fun of Corbyn for his reshuffle saga:
And he spent the rest of the first chunk dodging questions about the floods:
Which the Tories laughed at...
And then the PM led with some truly awful Shakespeare puns:
The pedants were out in force after Cameron let slip a grammatical error:
While others were criticising his appearance...
And some strange fashion choices on the backbenches:
And Kevan Jones resigned mid-PMQs, which made things even more awkward:
Popular in the Community