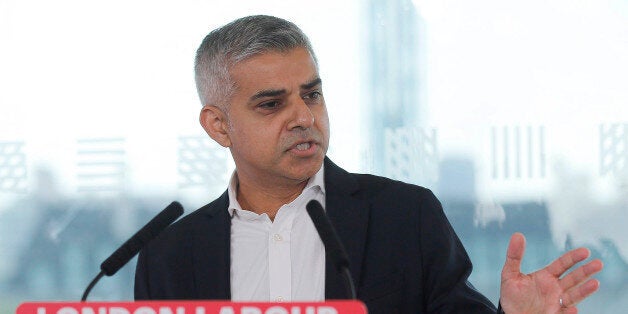 A top estate agent is using cocktail parties in the Far East to sell off London housing, according to an investigation by Labour's mayoral candidate Sadiq Khan.
The Tooting MP said it was "shocking" that overseas buyers were sweeping up homes in London while locals were facing being "forced out of their own city".
The investigation revealed no fewer than 40 events, including cocktail parties, were held in Hong Kong and Singapore by UK property agent JLL in 2015.
The revelations come just hours after the Tories voted down an amendment to the Housing and Planning Bill which would have given local residents first claim on a share of new build homes.
Mr Khan, who tabled the defeated amendment, said: "It's deeply disappointing that once again, the Tories have failed to stand up for Londoners and voted against my plans to give Londoners first priority on new homes.
"The Housing Bill will be a disaster for London, will the sell-off of affordable homes and families forced out of their own city.
"I'm fortunate to live near my family around the corner from the council estate where we grew up. But it's much harder for young Londoners today.
"The new figures on overseas marketing reveals the shocking scale of London homes being sold to overseas investors, rather than to the Londoners who desperately need them."
The most popular venue for the events was Hong Kong's five-star Landmark Mandarin Oriental Hotel.
Visitors to a series of three-day events in the hotel's Tian & Di rooms were invited to view developments from all corners of London – from the 788-apartment Renaissance in Lewisham, to the 191-apartment Silver Works in Barnet, and the 297-apartment Maine Tower in Tower Hamlets.
A spokesperson for JLL said: "We are fully supportive of the Mayoral Concordat - New homes for Londoners signed by the all the major London House builders which ensures an opportunity for London purchasers to buy before, or at least at the same time as international buyers.
"The London mayoral candidates must be clear that off-plan purchasers are vital to underpin construction activity, employment and crucially affordable homes. New supply is the only long-term solution to London's housing crisis and all policy efforts must be towards ensuring Londoners see the homes built that they need."
Other measures voted down by the Government last night included plans to make discounts on starter homes permanent.
Labour's Shadow Housing and Planning Minister John Healey attacked the Tories for pushing on with the debate until 3am.
He said: "The Tories have made a mockery of Parliamentary scrutiny by railroading 50 new pages of important housing legislation through the Commons in the early hours of this morning.
"They also rejected Labour's amendments to help first time buyers by giving local people priority for homes built in their areas, and to make the discount on 'starter homes' permanent.
"Labour will continue to lead the fight against the bad Bill every step of the way through Parliament."
A source at the Department of Communities and Local Government hit back at the criticism, and said: "Starter Homes, which will be sold to first-time buyers under 40 at a 20 per cent discount, are a Conservative party proposal put into our manifesto and opposed throughout by the Labour Party. Labour's amendments would reduce a new homeowners ability to move as their needs change.
"We are taking every step to help more people own a home of their own."