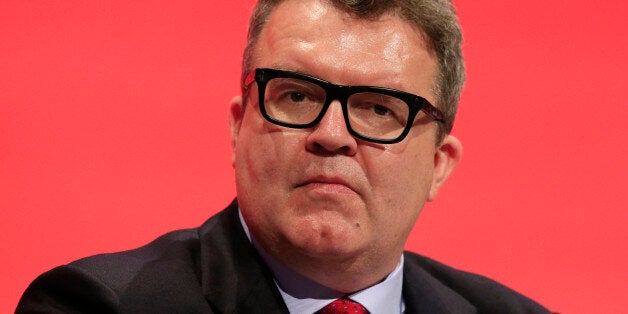 Labour's deputy leader Tom Watson has denied describing the appointment of Emily Thornberry as shadow defence secretary as a "mistake".
On Wednesday, Jeremy Corbyn replaced Maria Eagle with Thornberry as part of his shadow cabinet reshuffle. Shadow defence minister Kevan Jones responded by quitting his frontbench role with an attack on Corbyn.
He said Watson had concerns about promoting Islington South MP Thornberry as she was from the same part of North London as Corbyn. "We have got to be credible on defence in the country and I think appointing Emily is a mistake," Jones said. "So did Tom Watson."
Jones also said he believes Thornberry "knows nothing about defence" and was only given the position as she agrees with Corbyn on getting rid of Britain's nuclear weapons system.
However a spokesperson for Watson denied the claim. "Tom had private conversations with Kevan during which he urged him to stay on the front bench," the spokesperson said.
"Tom is an old friend of Kevan and regards him as one of the country's leading defence experts. The conversation was private and it will remain so but he did not describe Emily's appointment as a mistake and wishes her well in the job."
Jones had told BBC Radio 4's World At One programme: "Jeremy was elected with the strapline 'straight talking, honest politics'. There has been nothing straightforward or honest about what's gone on over the last 48 hours.
"Maria, it's now being briefed that this was her dream job and she wanted to do it. That is not the case. She did not want to move. She made that point very clear.
"Both Maria and myself were appointed when Jeremy was elected. He knew our views on the nuclear deterrent."
Jones said he "personally got on very well" with Corbyn but believed "the people around him are advising him very badly".
"If you agree with the leader, that's fine, if you don't then there is no entering into discussions," he added.