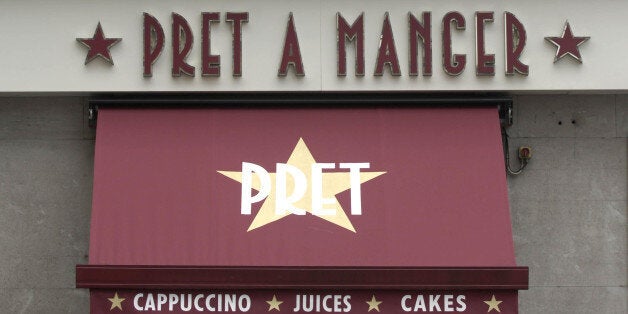 We're no stranger to a good pun, but it looks like the team running Pret A Manger's Twitter account is a master of the art.
When Twitter user @DoddsHHQ tweeted the sandwich chain to complain about the contents of a crayfish wrap, he didn't know he was embroiling himself in a lengthy battle of wits that would take up most of his afternoon.
Pret responded: "Oh no, that doesn't sound right. Can you DM us more info?" - and that's when the fun started. After chatting to Pret about the sandwich, Dodds decided to send them an off the cuff joke relating to a popular rap track - and they responded with another. So Dodds sent one more. But got another reply.
Not to be outdone, the intrepid customer became immersed in a three hour ordeal of some witty and some cringey hip hop-related punnery.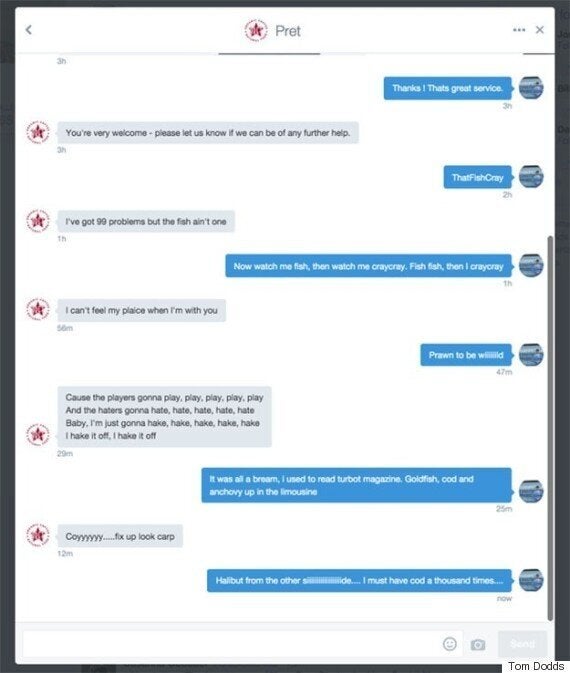 "I posted a complaint about a very sandy/gross sandwich that I'd purchased," Dodds told Mashable. "They asked me to DM them, I explained the particulars of my purchase and a colleague of mine just said 'thatfishcray'... which provoked the whole thing.
"I was pleasantly surprised that they responded to the initial lyrics but we were all really impressed with their staying power."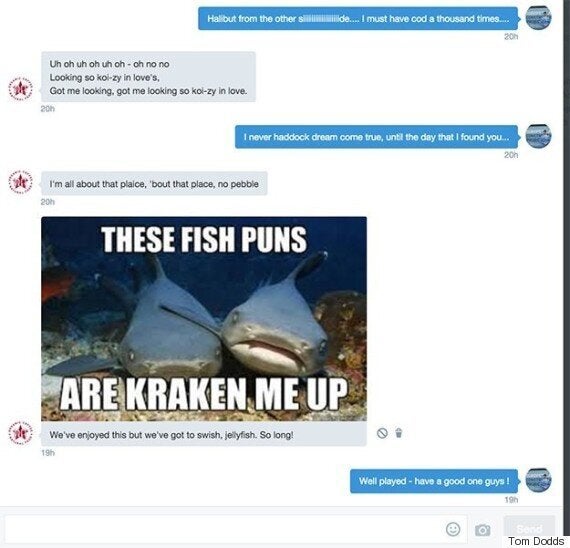 And neither party agreed to concede victory - the battle only ended when the Pret staffer had to leave at the end of the work day.