A man was shot dead after approaching a Paris police station brandishing a meat cleaver, wearing a fake bomb vest and shouting "Allahu Akbar", officials said on Thursday.
He was also found to be carrying a piece of paper with the flag of the so-called Islamic State (also known as Isis, Isil or Daesh), the Paris prosecutor said.
The shooting took place in the Barbes area of northern Paris, near Montmartre.
Pictures from the scene showed the man's body lying on the pavement as police used a robot to investigate.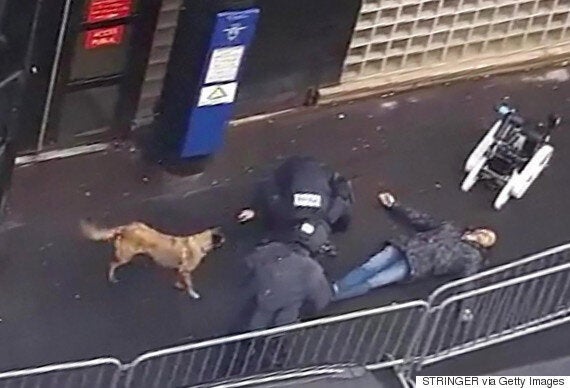 The man's body is seen lying on the pavement
Luc Poignant, a police union official, said that the man shouted "Allahu Akbar" outside the police station.
He was also apparently wearing an explosive vest, the French interior ministry said, although reports suggest it was likely a fake.
Two officials said the man had wires extending from his clothing, and an explosives squad is on site.
A police spokeswoman said that shots were fired at the man to prevent him from entering the building, according to Bloomberg.
The man's identity remains unknown.
Local residents said that police had warned them to stay indoors and away from their windows.
The neighbourhood is now on lockdown and two schools in the area have been closed and the children locked inside.
At least a dozen riot police vans are blocking off the area in the Goutte d'Or district.
Armed police were seen on the scene:
Paris police are investigating the incident at a police station as potential "terrorism", officials said.
The incident coincides with the anniversary of the Charlie Hebdo attacks and took place shortly after noon, just minutes after French President Francois Hollande had finished speaking at another police station in the centre of Paris.
He had been paying tribute to officers killed in the line of duty, including three police shot to death last January.
On January 7, 2015, two French-born brothers killed 11 people inside the building where Charlie Hebdo operated, as well as a Muslim policeman outside. Over the next two days, an accomplice shot a policewoman to death and then stormed a kosher supermarket, killing four hostages. All three gunmen died.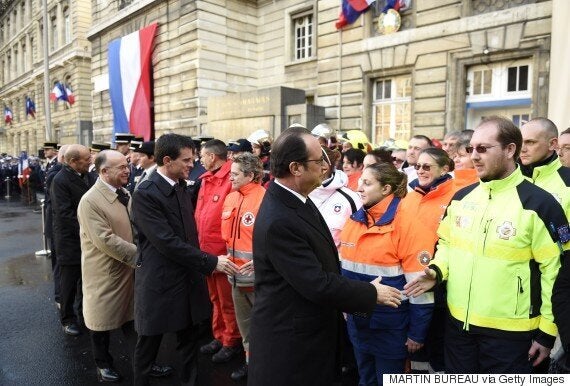 Francois Hollande hands with emergency medical staff at the police headquarters
In a speech to police forces charged with protecting the country against new attacks, Hollande said the government was passing new laws and ramping up security, but the threat remained high.
Hollande especially called for better surveillance of "radicalised" citizens who have joined Islamic State or other militant groups in Syria and Iraq when they return to France, the Associated Press reported.
"We must be able to force these people -and only these people- to fulfill certain obligations and if necessary to put them under house arrest ... because they are dangerous," he said.
Three police officers were among the 17 dead in the attacks last January, which ended after two days of bloodshed in the Paris region.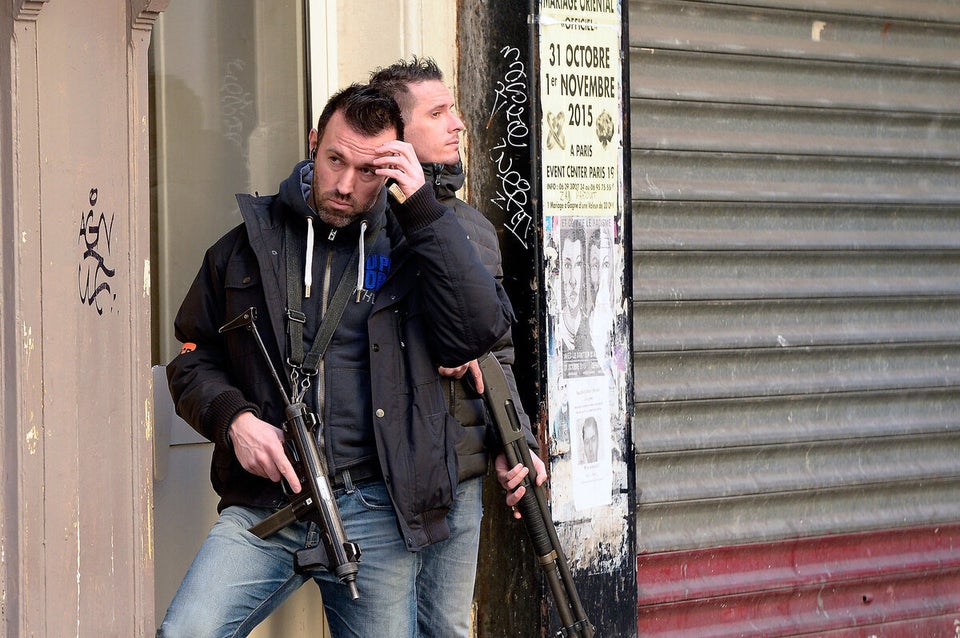 Man Shot Dead in Paris