When it's cold (and quite possibly wet) outside, the options for entertaining your children- without breaking the bank - might seem like they're limited.
But we've found plenty of budget-friendly indoor activities that are fun and easy to do when your children have time off school or you're faced with a weekend with nothing planned.
Be prepared for the possibility that some activities may get slightly messy - but that's all part of the fun.
Getting the paints out on a rainy day is an obvious option, but how about you embrace the winter weather to make things that bit more exciting.
For these creations, you'll need food colouring, thick paper (that won't rip as soon as rain hits it) and a tray to put the paper in.
Get your children to drop splodges of food colouring on the paper wherever they like, then place the tray outside in the rain for a few moments.
Allow the raindrops to hit the colours to create some crazy designs, then bring in to dry.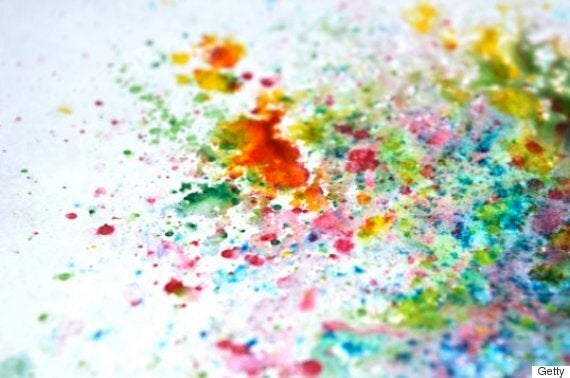 Bring the fun of the outdoors inside.
This activity won't cost a penny, but will be a novelty for children. Have them pack up "survival kits" before they get set on building their camp - including books, drawing pads, pencils, snacks and a torch.
Then it's time to build - gather bedsheets, duvets, lots of cushions and blankets and drape them over furniture to create a den/camp. The more blankets and cushions inside, the better.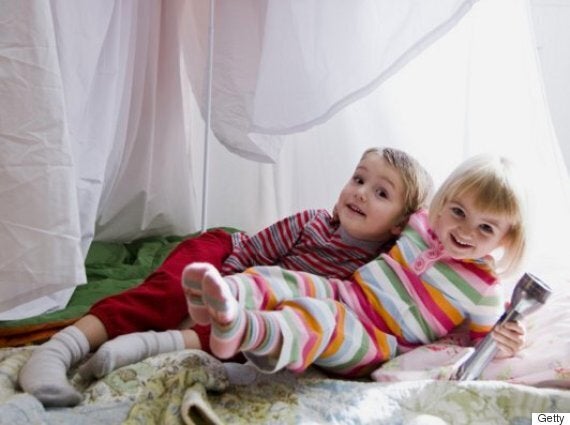 The mundane activity of cooking lunch or dinner can be made a lot more exciting if you give your children (almost) free reign of what they want to cook and allow them to get involved.
Get them their own apron, browse through recipe books, head to the shops to buy the ingredients and allow them to help you with the easy parts of the cooking. Then set the timer for when it will be ready.
The biggest thing this activity would require? Patience. Here's an idea below to get you started.
Don't be fooled, making music doesn't have to involve instruments (but making a lot of noise is essential). Search the house for items that can be used as part of your makeshift band - think saucepans, wooden spoons, boxes and anything that jingles.
Involve your children in the whole process, from collecting the "instruments" to setting up the band, practising and then recording their own tune to send to relatives.
It's always the way at bedtime: you try and say goodnight and your child wants just "one more story". Well nows the perfect opportunity to let them choose whatever books they want and however many they want.
If you can get them to sit down for even half an hour, it's an educational activity and one that they'll really enjoy. In fact, watch the video below to find out why reading to your kids is so beneficial.
6. Create An Indoor Assault Course
The fun in this activity is to be found just as much in the preparation, as it is in the final game. Create an indoor maze or assault course (depending on the age of your child) to tackle together.
Arrange pillows, chairs, blankets, boxes and any toys you can find, as part of the assault course and make it as long as you like.
Crawl through boxes, under chairs, jump over toys... you get the gist.
A simple treasure hunt takes a little bit of planning and some sort of surprise at the end. You need 10 pieces of paper, each with a clue written on to give an idea of where the next clue is hidden.
Use this hunt to your advantage and add an extra twist - for instance, to get to the next level the children have to a) spend five minutes tidying their bedroom or b) clean away their toys downstairs.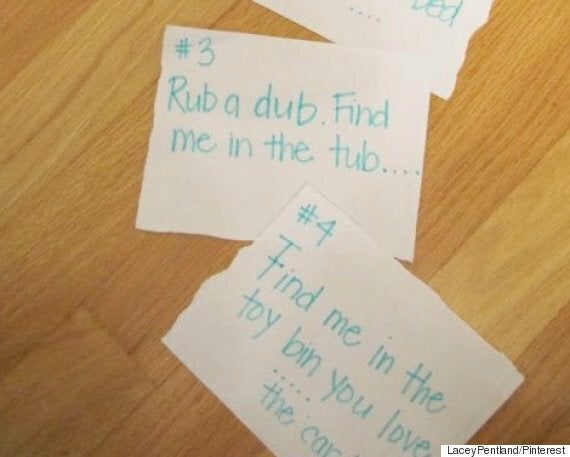 You will need two paper plates and lollypop sticks/straws/cutlery to stick to them to make a handle. These are the bats. Blow up a balloon for the ball.
Make your own net in the middle with a blanket on the floor and you're ready to go.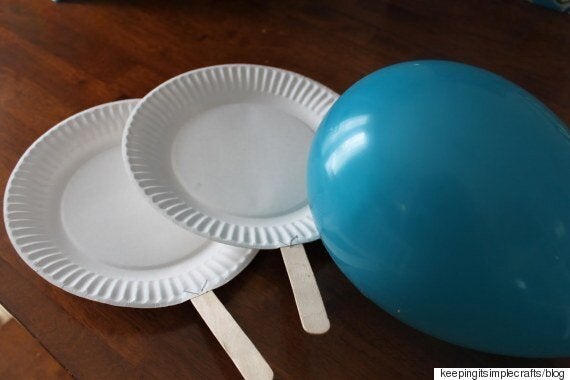 If you have a roll of masking tape, there are countless games you can play. Simply use the tape on your carpet/floor to mark out the games, whether that be hopscotch, a bullseye for a ball game, giant noughts and crosses, tracks for toy cars, or a maze.
To put on a puppet play, you and your children will need socks and (potentially) a big box to get started.
Watch the video below to learn how to make sock puppets - any accessories to help create hair, googly eyes and other characteristics of the puppet are an added extra.
Cut out two panels from a large box and decorate the outside of one side, drawing on curtains to make it the stage. Put the box on a table and your children can bend down behind it with the sock puppets on their hands.
Do you have a relative's birthday coming up? Need a 'well done' card for a friend?
Use this indoor time wisely to create pictures, paintings or homemade cards for events that are in the near future.
Gather all the craft supplies you may have - anything from glue to coloured paper, sequins, wrapping paper, crayons, scissors and stickers.
Fold a sheet of card in half, writing an outline of 'happy birthday', 'well done' or 'congratulations', then let your child colour in and decorate it as they wish.
If cards aren't needed, any picture or drawing from a child that could be put in a budget frame is always a fail-safe present.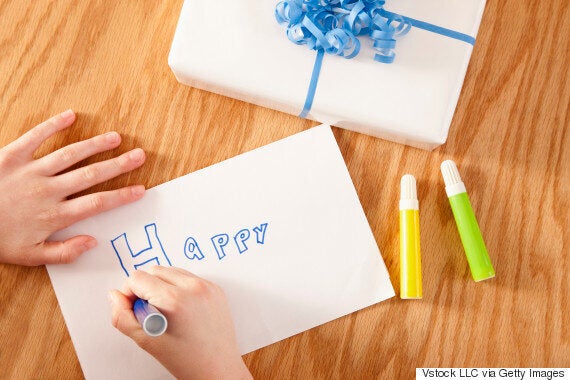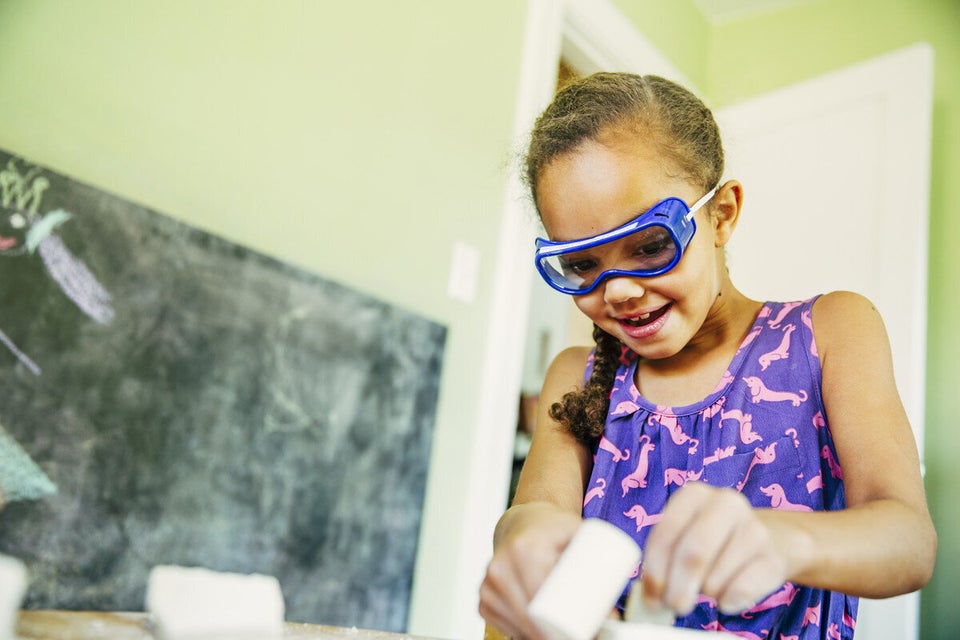 Indoor Activities For Kids