A five-year-old boy, who was rushed to the doctor's surgery after his younger brother accidentally dropped a toy on his eye, has been diagnosed with a rare and aggressive form of cancer.
William Richardson was playing with his brother when the accident happened. At the time, he was left with an incredibly sore and swollen eye.
The youngster, who is from Northumberland, was sent for tests which revealed that he had childhood rhabdomyosarcoma - a disease in which malignant cells form in muscle tissue.
He has since undergone proton beam therapy in the US and is now waiting to see if the treatment worked or not.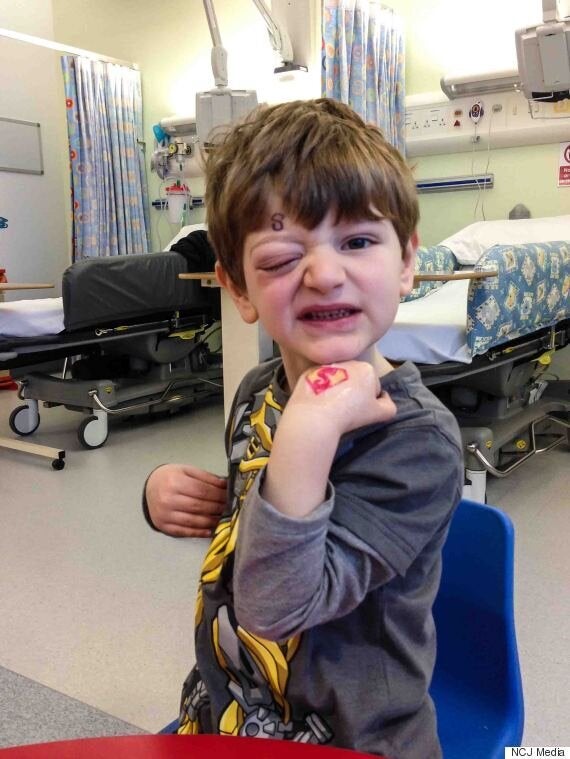 William Richardson after being hit in the eye
According to William's parents, the accident happened when he was lying down under the table and had popped his head out to scare his younger brother Alex, who is now 18 months old.
Alex accidentally dropped a toy onto William's face and it wasn't long before his eye had ballooned.
He was referred to the eye clinic at Newcastle's Royal Victoria Infirmary, who tested him for blood clots.
To his parent's horror, scans revealed William had rhabdomyosarcoma - a cancer that starts in muscles. The key sign of which is a lump or swelling that keeps getting bigger.
William's mum Marie, 37, said the awful news left her in a state of shock.
"The first thing you think is 'is he going to make it?' then your head is just full of hundreds of questions, even though you know the doctors won't be able to answer half of them," she said, according to the Mail Online.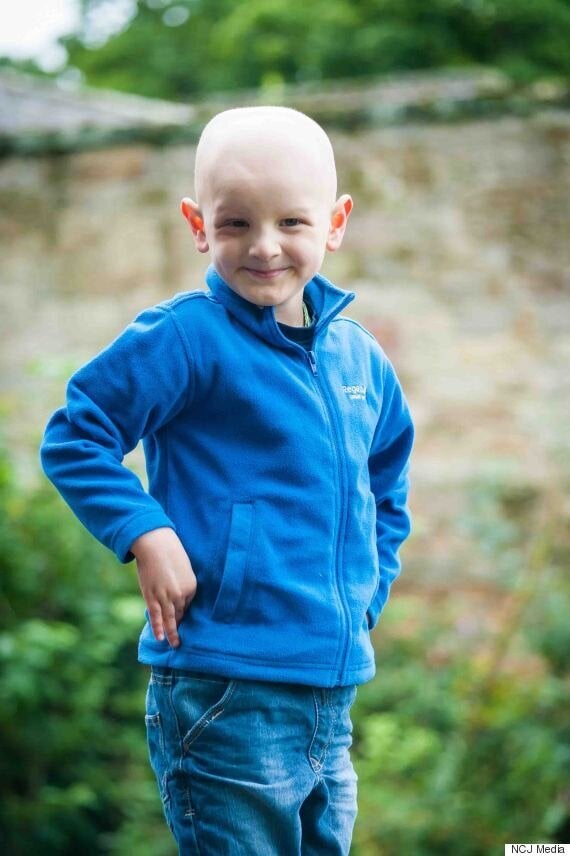 William Richardson following chemotherapy treatment
After the diagnosis, William was sent for an MRI and biopsy. One week later, after doctors shared their concern that William's eyeball could be pushed out of the socket by the tumour, the five-year-old had begun chemotherapy treatment.
Following chemotherapy, doctors recommended for William to have proton beam therapy - a treatment which is not yet available in the UK.
Proton beam therapy is a type of radiotherapy which uses beams of protons (sub-atomic particles) to destroy cancerous cells.
With other types of radiation treatment, surrounding tissue can also be damaged leading to side effects such as nausea and occasionally disrupted organ function.
Shortly after being given the option of proton beam therapy, the family was on a plane to a specialist clinic in Oklahoma City where William spent nine weeks receiving treatment.
The Richardson family is now back in the UK, waiting patiently to see if the treatment has worked. If it hasn't, William will need to have more chemotherapy.
His mum Marie said: "What happened to William has been a life changing thing for the whole family. It's been a dramatic change for us all.
"However, we are so grateful for the help and support we have received from family, including William's grandparents, friends and the NHS."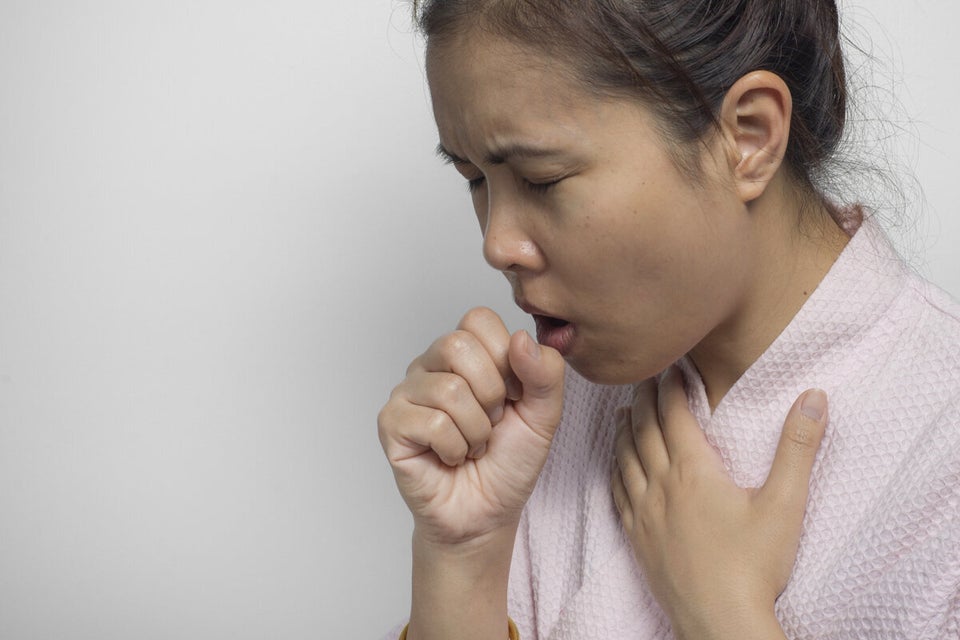 10 Symptoms That Could Mean Cancer