Six pairs of Israeli and Arab men and women - some gay, others straight - were filmed in the intimate act to promote cross-cultural tolerance and mutual respect.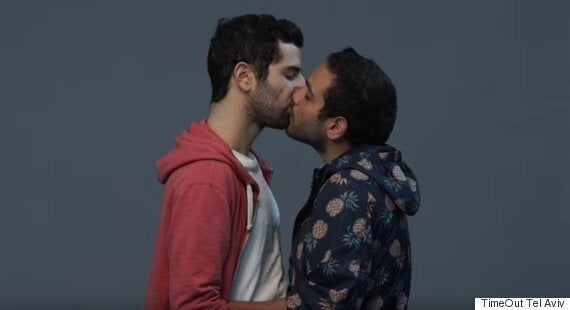 The act was sparked by the Israeli education minister, who decided to ban a book from the country's high school curriculum that told of an affair between a Jewish woman and a Palestinian man.
Rejection of author Dorit Rabinyan's tale 'Borderlife', published in 2014, sparked uproar in Israel, critics accusing the government of censorship.
To hit back, TimeOut Tel Aviv created a touching video in a bid to promote the message: "Jews and Arabs refuse to be enemies."
The pair of couples, producers said, had "decided to do the 'forbidden deed' and express love in front of our camera".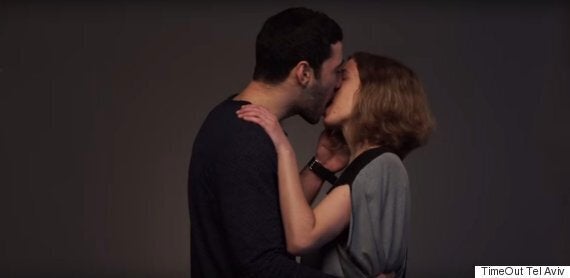 Another couple pictured embracing
We'll let them take it away!