A Muslim woman wearing a T-shirt that read "I come in peace" was escorted out of a Donald Trump rally in Rock Hill, S.C. on Friday. According to CNN, Rose Hamid attended the event to show Trump supporters what a Muslim looks like.
"I figured that most Trump supporters probably never met a Muslim so I figured that I'd give them the opportunity to meet one," she told the broadcaster. "I really don't plan to say anything. I don't want to be disrespectful but if he says something that I feel needs answering I might -- we'll just see what strikes me."
Hamid, wearing a hijab, stood up in silence behind the property mogul when he talked about Syrian refugees being affiliated by the Islamic State group. CNN reported that members of the Trump crowd turned on her and police escorted her out of the arena.
Hamid, a 56-year-old flight attendant who lives in Charlotte, N.C., was removed, alongside Marty Rosenbluth, who stood up besides her. The crowd booed as they left. Hamid said one person shouted: "You have a bomb, you have a bomb."
Speaking to CNN after the event, Hamid said: "The ugliness really came out fast and that's really scary."
Trump has been accused of stoking xenophobic and anti-Islamic sentiment on the campaign trial. The Republican Party frontrunner received international censure in December for suggesting all Muslims should be temporarily barred from entering the US in the wake of the Paris massacre.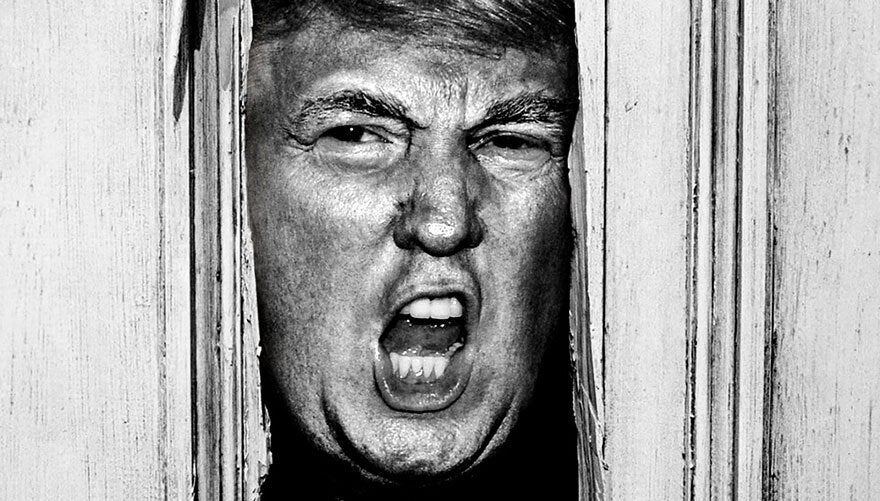 Trump's Face On Movie Characters
Related