We could all use a couple of extra millions - and Saturday night might be your best chance ever of winning them.
The Lotto's biggest prize - £57.8 million - will be on offer, which National Lottery organisers Camelot says has led to an "unprecedented" level of interest.
Hopeful players were urged to buy their tickets as far in advance as possible ahead of the draw.
Camelot renewed its appeal to buy tickets early after nobody won the jackpot of £44 million in Friday's EuroMillions, which rolls on to £51 million on Tuesday, the Press Association reported.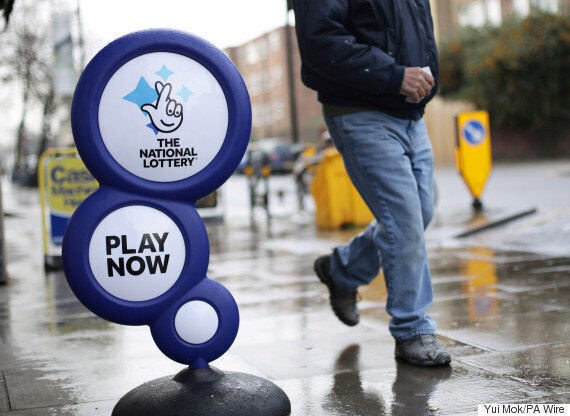 Saturday's jackpot is £57.8 million
There are fears people trying to buy last-minute tickets online might not be able to after the National Lottery website crashed on Wednesday night.
A last-minute flurry of people trying to buy tickets online for the £50.4 million draw - which had no winners - caused the website to crash for about 10 minutes.
But Camelot said it would do everything it could to ensure people could buy tickets and reminded people they could buy tickets from 37,000 retailers as well as online.
A National Lottery spokeswoman said: "While the EuroMillions jackpot rolls on to a huge £51M on Tuesday – the Lotto jackpot has to be won on Saturday night.
"Players are urged to buy their tickets early for the massive £57.8M draw, to be in with a chance to win the biggest Lotto jackpot ever offered."
Camelot expects to be selling more than 400 tickets per second in the last hour before sales close on 7.30pm.
And after 14 rollovers, new rules stipulate tonight's prize must be won or shared out.
The new rules, which come into play when a jackpot passes £50 million, dictate that if no players match all six numbers the prize will be shared between winners in the next tier where there is at least one winner – most likely those who have just five main numbers and the bonus ball.
The run of rollovers follows the number of balls in the draw increasing from 49 to 59 in October, reducing the odds on a player's six numbers coming up from around one in 14 million to one in 45 million.
Tonight's prize eclipses the previous highest jackpot of £42 million shared by three winners in 1996.