Amy Schumer and Jennifer Lawrence each proved why they're currently queens of all they survey in Hollywood, with a feisty set-piece double act at the Golden Globes that soon veered off-script and into something more interesting.
The pair, who arrived together at at the event, took to the stage, with Jennifer asking her chum if she had thought of a suitable moniker to match her customary 'J-Law'. Amy responded with "A-Schu".
"Amy, you can't just give yourself a nickname," said Jennifer. "It has to come naturally. What do people usually call you?"
"Usually they just call me c***," said Amy, delighted by the shocked whoops in the audience, as NBC swiftly bleeped her for the benefit of the viewing audience.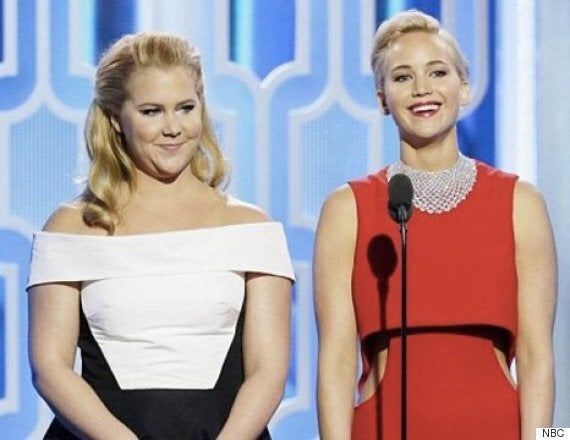 She knows she was naughty... Amy Schumer beams after being bleeped at the Golden Globes
The pair continued to chat, before Amy admonished an audience member, "Please turn your phone off," to which Jennifer added, "No pictures."
Bearing in mind Jennifer's outrage and fury that she expressed fully when her personal pictures were hacked from her phone in 2014, this was a very classy comeback - laughing at herself, and also making the point in her unique fashion. Full marks!
Other triumphs on stage included Ryan Gosling and straight man Brad Pitt, with Ryan riffing that he'd expected to present alone, not with his 'The Big Short' co-star.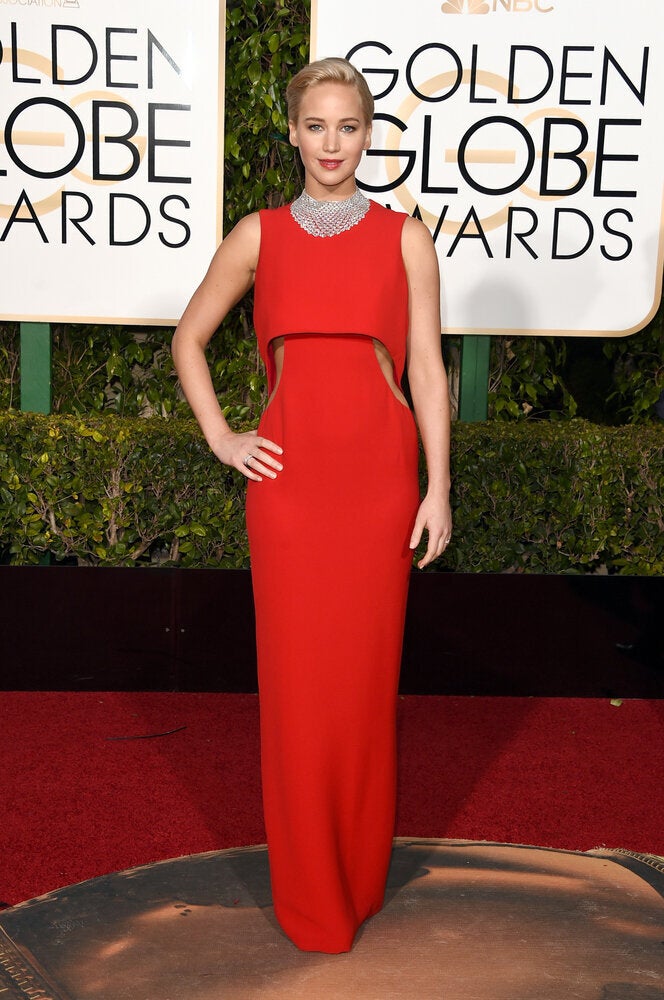 Golden Globes 2016: Best And Worst Dressed