David Bowie's producer for his final music video, 'Lazarus', has revealed that the rock superstar always planned this to be a final parting gift for his fans, saying he "knew for a year this is the way it would be".
Listeners to the lyrics of his last song have been moved by the lyrics, including the words "Look up here, I'm in heaven", and now Tony Visconti reveals that this is exactly what Bowie intended.
Following the shocking news of the star's death from cancer on Sunday, Visconti writes on his Facebook page:
"He always did what he wanted to do. And he wanted to do it his way and he wanted to do it the best way.
"His death was no different from his life - a work of Art.
"He made Blackstar for us, his parting gift.
"I knew for a year this was the way it would be. I wasn't, however, prepared for it.
"He was an extraordinary man, full of love and life. He will always be with us.
"For now it is appropriate to cry."
As well as the lyrical content, David Bowie's latest music video, 'Lazarus', makes for very poignant viewing, following the iconic singer's death.
His most recent release was preceded by two singles, the album's title track and follow-up, 'Lazarus'.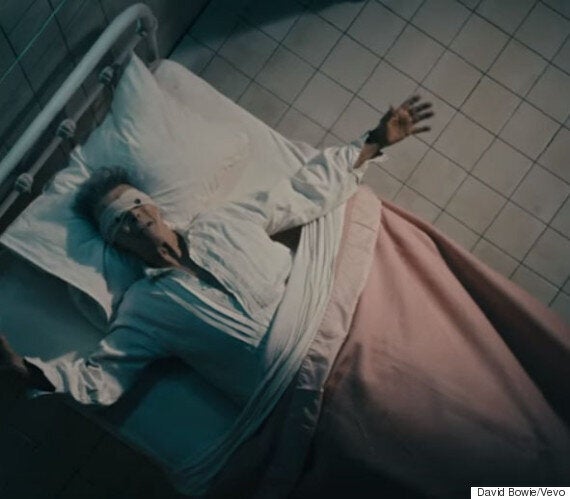 David Bowie in his last ever music video
The music video for 'Lazarus' was unveiled on Thursday, and its content strikes a particular chord with fans, as it was shared online the day before the album's release, only three days before the star's untimely death.
In the video, David is shown lip syncing to the song while lying on what appears to be a death bed, while singing lyrics related to his mortality.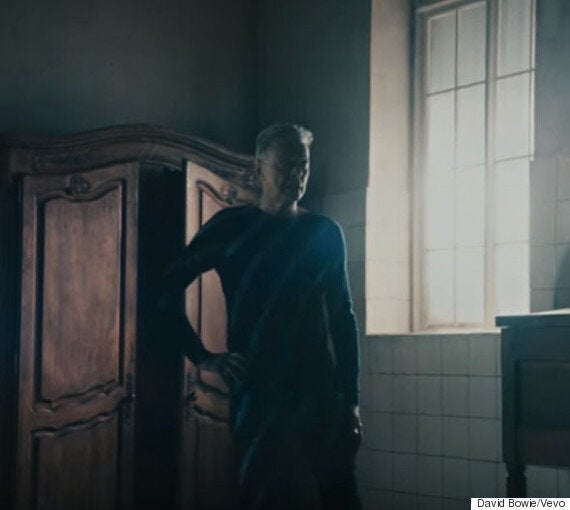 David Bowie in a later scene
The track opens with him singing, "Look at me, I'm in heaven", while the closing lyrics say: "This way or no way, you know I'll be free, just like that bluebird."
'Lazarus' was directed by Johan Renck, the Swedish director who previously helmed David Bowie's ten-minute music video for 'Blackstar', as well as 'Hung Up' for Madonna, The Libertines' 'What Became Of The Likely Lads' and Lana Del Rey's 'Blue Velvet'.
In a statement shortly before the release of the video, Johan compared working with David to "basically touching the sun", adding: "One could only dream about collaborating with a mind like that; let alone twice. Intuitive, playful, mysterious and profound.
"I have no desire to do any more videos knowing the process never ever gets as formidable and fulfilling as this was."
Related