Netflix have revealed the first full trailer for the upcoming series of 'House Of Cards', which will arrive on the streaming service in March.
Kevin Spacey obviously takes centre stage in the clip, and the new episodes will see Frank Underwood attempting to be re-elected as president.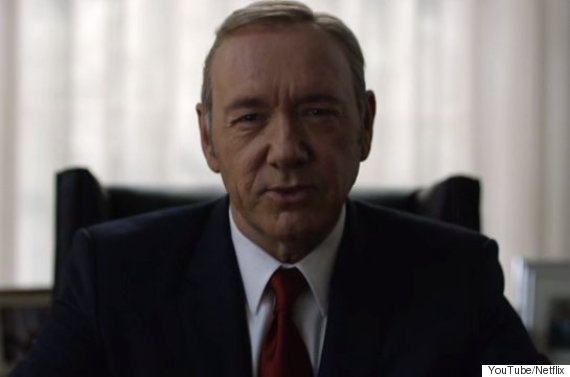 Look who's back...
In the new vid, which follows a recent mock campaign ad from Underwood, Kevin delivers a typically superb monologue, as flashbacks to some his character's most questionable decisions appear on-screen.
"They say we get the leaders we deserve," he says. "Well here's what I think America deserves: A leader who's not afraid to look you in the eye and tell you what he believes.
"I believe in putting people first. I believe in putting America back on track. I believe in opening doors.and I'm willing to work with both sides so that we all get what we want.
"They say we get the leaders we deserve. I think America deserves Frank Underwood. And in your heart, you know I'm right."
'House Of Cards' returns to Netflix on 4 March 2016. See the full trailer above...
LIKE US ON FACEBOOK | FOLLOW US ON TWITTER