The five things you need to know on Monday January 11, 2016…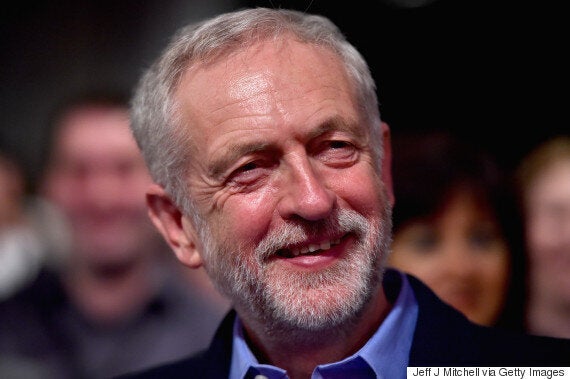 It's the looming party split over Trident that is on everyone's radar in Labour. The PLP meets tonight and Jeremy Corbyn has yet to decide whether to comply with convention and attend the first one of the New Year. Even if he doesn't attend, there could be more post-reshuffle fallout.
On the Today programme, Corbyn was his usual unflappable, quietly spoken self. He underlined his unilateralist views, and said he hadn't yet made up his mind over exactly how to consult party members on the issue. But he insisted "I want members to have a say…Tom Watson and I are looking at digital ways of engagement". On the big issue of whether he'd stay as leader in 2020 if Trident was still policy, Corbyn simply said: "I think you're creating a crisis which doesn't exist….[the election is] four years away".
Three Shadow Cabinet ministers - Falconer, Owen Smith and Powell - refused to say if they'd stay in post if the party dumped the nuclear deterrent. Indeed there was an awful lot of positioning this weekend. Smith finally confirmed what many suspected, that he would like a shot at the leadership one day and as someone from the soft left, he could well be the real dark horse.
Dan Jarvis's Guardian interview on Saturday saw him come close to expressing some regret that he hadn't given more time to his own leadership thoughts last summer, as Ed Miliband had stood down so quickly. But sources close to Dan told me he would definitely not quit the party even if Trident was dumped.
Pat McFadden warned yesterday that Labour under Corbyn risked looking more like a 'sect' than a party. And it was notable that both Lucy Powell and Iain Murray publicly criticised John McDonnell for his own backlash last week against those who quit the shadow frontbench, having dubbed Stephen Doughty and co as belonging to the "right wing clique" of Progress. Meanwhile, The Telegraph reports that McDonnell won't kneel before the Queen when he joins the Privy Council next month.
As for McFadden's terrorism remarks, Corbyn insisted on Today he did not blame any Western government for the Paris terror attacks. But he added "I was opposed to Saddam Hussein long before [others]". Asked about a drone strike on the new Jihadi John, he said he'd want to know the facts first. Proof, if needed, that foreign and defence policy are at Corbyn's core.
2) CORBYN'S SQUEEZED MIDDLE
It's the second reading of the Trade Union bill in the Lords today and Labour and the Libs aim to take some of the rougher edges off it. But the Guardian has the scoop on a Labour document showing the party could lose £6m a year in income from the bill and changes to Short Money (taxpayers' cash for Parliamentary opposition).
In fact, Cameron's move will make the party more dependent on its members for funding (and the influx of members gave it a cash boost last summer), that in turn will see members perhaps demanding more of a say over policy - just as unions have for years. Trident aside, the unions and membership are often on the same page though.
And the FT has some interesting words from Unite's Len McCluskey defending Momentum. "All those people who have said it's a bit of a rabble and full of thuggery are talking utter gibberish and nonsense". This was a pop not just at Michael Dugher but also, unusually, Tom Watson (who came up with the 'rabble' phrase).
And there's more. The FT says Momentum's founders are seeking union funds. At present its supporters, who number up to 100,000, do not pay any fees towards the organisation, based at the offices of the TSSA transport union.
David Cameron's interview on Marr yesterday confirmed many Eurosceptics' worst fears. It wasn't just his line that he won't quit if he loses the referendum (he could hardly say anything else given the way that might shift Labour voters to Leave), but it was also his hint that no work had been done on preparing Whitehall for Brexit.
David Davis (who finally joined Liam Fox as a Leave-r yesterday) revealed that Philip Hammond had told him over breakfast that no single Government unit had done any contingency planning for Brexit. I find it hard to believe the Treasury hasn't done its naturally cautious wargaming, but the PM is letting that impression gather speed.
On timing, all the smart money is on September despite the PM's insistence that he was still hoping for a February summit deal. But the real unanswered question is whether Boris or Theresa May or any other leadership contender will campaign for Brexit. And if two thirds of Tory backbenchers do indeed plan to vote Leave, can anyone heal the split in the party after the poll?
Another possible gift for UKIP and the Leave camp was Cameron refusing to deny he was ready to bar British youngsters from benefits, as well as EU migrants. "When I've got an announcement to make I'll make it" he said. (Though there is a mooted plan to give Brits the rights back in a 'top up').
The fact that immigration is the real elephant in the room, for both London and Berlin, is underscored by Angela Merkel cancelling her trip to Davos to sort out the Cologne sex attacks fallout. It seems organised crime gangs were big players.
The FT has a valuable stat that you can bet will be used by Eurosceptics in coming months: annual research by Ipsos Mori finds that 61 per cent of British business leaders are confident that their individual operations would NOT suffer from Brexit - even though 87% of them would vote Remain and most of them think walking away from the bloc would be negative for the UK economy as a whole. Many would prefer a solely trading deal, not a political one.
BECAUSE YOU'VE READ THIS FAR…
More than a few tears were shed this morning at the news of David Bowie's death. RIP Starman.
David Cameron's big announcement (in a speech this morning) is detail of how he'll spend already-pledged cash on mental health. The £290m set aside for new mothers and pregnant women is desperately needed, as is the extra help for teenagers who suffer from eating disorders.
But the health story that's generating real heat is of course the looming junior doctors' strike due tomorrow. As the Indy splash points out, both ministers and the BMA are accusing each other of putting lives at risk.
Note that Stephen Dorrell on Sunday Politics yesterday refused to use the 11m excess weekend deaths figure cited by Jeremy Hunt and attacked in an official report as 'rash and misleading'. Tory MP Mark Field told SkyNews yesterday that 'professionals don't strike', remarks that proved as unpopular among doctors as the Sun on Sunday story about 'Moet medics'. Today, the Sun points out Momentum has emailed its activists to support doctors on the picket line.
Hunt himself went on the warpath in the Sunday Tel, referring to 'elements' within the BMA who wanted confrontation. Yet it is Boris Johnson who this morning uses his Telegraph column to really go on the offensive, claiming "The BMA leadership is in the grip of advanced Corbynitis". "It is surely not irrelevant that the doctors' leadership – the BMA council – would appear to be heavily infiltrated by people who are not just Labour voters but who regard Jeremy Corbyn as the messiah…It strikes me that at least some of these people are more interested in politics than their patients." That will win Boris many fans among Tory MPs but it's very high risk attacking anyone in the NHS. The real crunch will come not tomorrow but on 10 Feb, when A&E is set to be hit.
Meanwhile, Shadow Health Sec Heidi Alexander is doing her day job. The Times splashes on Parliamentary answers showing £92m has been spent rehiring NHS staff made redundant, with a further £150m on consultancy for the Lansley reforms.
The Coalition is already a distant memory, but the Mirror splashes its front page with the news of 'Cam's £1m Gravy Train': that's the combined earnings of 25 former Con-Lib ministers now employed in businesses they used to have a remit over.
Labour's Paul Flynn sticks the boot into ex consumer affairs minister Jo Swinson, who is working on a project for a price comparison website. Ed Davey was last week revealed to be working for a public affairs firm with links to energy interests. Andrew Lansley, Chris Huhne, Owen Paterson and David Laws also get namechecks. None have broken the rules but the Mirror says the rules need changing.
Former Water Minister Richard Benyon is now a £1,000-a-day part-time chairman of the UK Water Partnership, but stresses there was "no conflict" of interest. His successor as Minister for Water, ex-Lib Dem MP Dan Rogerson, recently landed an estimated £3,500-a-day part-time role with the Wessex Water Partnership. Documents show the panel that interviewed him for the job was chaired by David Heath, another former Lib Dem minister from the same department, who now earns £40,000 a year working part-time for the Consumer Council for Water.
If you're reading this on the web, sign-up HERE to get the WaughZone delivered to your inbox.
Got something you want to share? Please send any stories/tips/quotes/pix/plugs/gossip to Paul Waugh (paul.waugh@huffingtonpost.com), Ned Simons (ned.simons@huffingtonpost.com), Graeme Demianyk (graeme.demianyk@huffingtonpost.com) and Owen Bennett (owen.bennett@huffingtonpost.com)