Hundreds of anti-refugee rioters rampaged through the German city of Leipzig on Monday calling for asylum seekers to be deported and their nation's borders closed following the New Year's Eve sex attacks in Cologne.
Hours after German Chancellor Angela Merkel conceded Europe may have lost control of the crisis, admitting "we are vulnerable, as we see, because we do not yet have the order, the control, that we would like to have", hardline right-wingers broke away from a rally in the eastern city to trash the suburb of Connewitz.
Around 250 members of Legida, a local branch of anti-migrant group Pegida, attacked doner kebab fast food stalls, set cars ablaze and smashed windows. Demonstrators threw fireworks at police, and attempted to build a barricade with signs and torn up paving stones. A bus carrying leftist demonstrators was also attacked. The violence came after German police said the number of criminal complaints filed after the events on New Year's Eve had risen to 516 – 40 percent concern sexual assaults.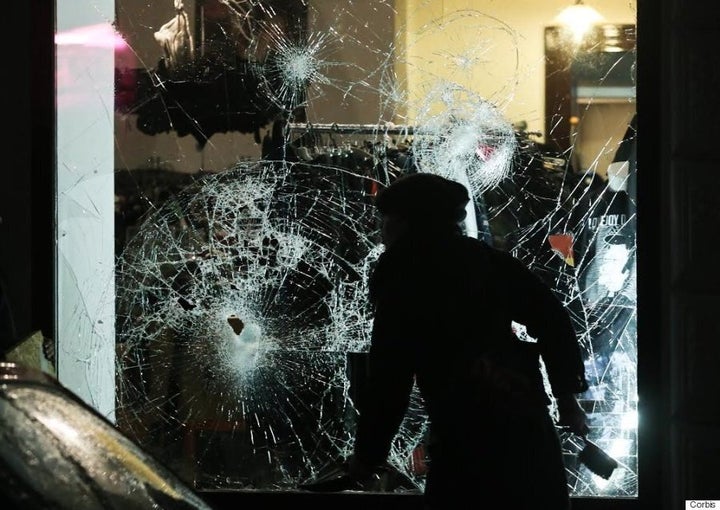 A man walks past a destroyed shopping window in Leipzig on Monday
Several police officers were injured in the clashes, with more than 200 protesters identified as right-wing hooligans with criminal records for violence, the MailOnline reported. The uprising is linked to simmering tensions following the coordinated Cologne attacks, which were blamed on gangs of men of "Arab and North African" appearance.
Pegida held a march against refugees earlier on Monday. The same day, Pegida UK coordinator, and former English Defence League leader, Tommy Robinson, spoke in Cologne.
"Rape Refugees stay away," read one banner at the rally.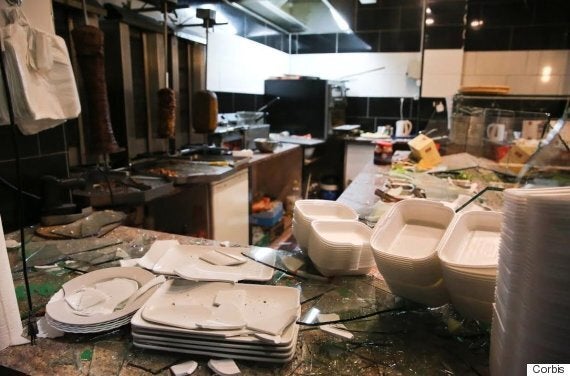 The inside of a doner kebab shop attacked by the mob
The vandalism in Leipzig followed a weekend of attacks in Cologne by a vigilante mob bent on meting out retribution on immigrants.
Two Pakistani men were hospitalised and a third Syrian man was injured before police increased their street presence to prevent further incidents.
A Syrian man was also hurt in an attack on Sunday, which took place just 20 minutes later.
A policeman next to burning bins during an anti-Pegida demonstration
According to MailOnline, Germany's FBI, the Federal Criminal Office, said it had information that the surrounding and sexual molestation of women was a "familiar phenomenon in some Arab countries." The agency is currently liaising with police in all 16 German states to formulate a strategy on how to combat it in the future.
Popular in the Community