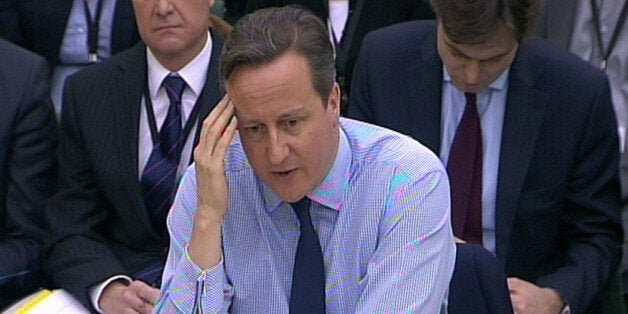 David Cameron has said the 70,000 ground forces in Syria are "not all the sort of people you bump into at Liberal Democrat party conference" as his strategy to crush ISIL was questioned in a tetchy session with senior MPs.
The Prime Minister was today quizzed by the liaison committee of MPs - a panel of chairmen and women of the influential select committees that scrutinise Parliament.
Mr Cameron was grilled on a series of vulnerable areas, including flood defences, drone attacks and climate change, but came under scrutiny in particular for the case for bombing extremists in Syria, which was sanctioned by MPs in December.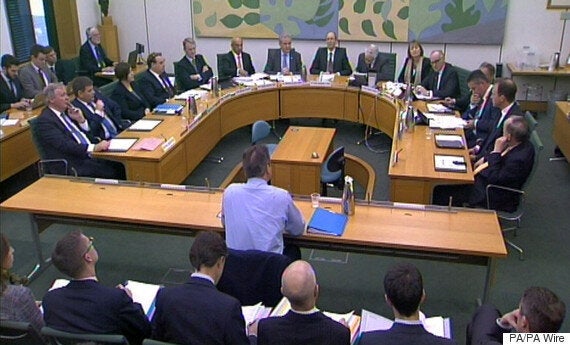 The PM before the liaison committee of MPs in Parliament today
Ahead of the vote, MPs questioned the make-up of the 70,000-strong "moderate" rebel force that the Government said would bring down ISIL in the aftermath of the bombing. The UK has made clear it will not send British ground troops to the war-torn country.
The PM renewed the argument that the figure was generated by the security services and not "invented", but conceded some of their number were "relatively hardline Islamist groups".
He told them: "Are all of these people impeccable democrats who would share the view of democracy that you and I have? No, some of them do belong to Islamist groups and some of them belong to relatively hardline Islamist groups but nonetheless that's the best estimate of the people that we have potentially to work with.
"The reason for not breaking down in huge amounts of granular detail exactly who they are is simply this: we'd be effectively be giving President Assad a sort of list of the groups of the people and potentially the areas that he should be targeting and that's not my approach."
He added: "If people want to say there aren't enough opposition ground troops ... I totally agree, they're not all in the right places. I couldn't agree more. They're not all the sort of people you bump into at Liberal Democrat party conference ... correct. I would agree with all those assessments."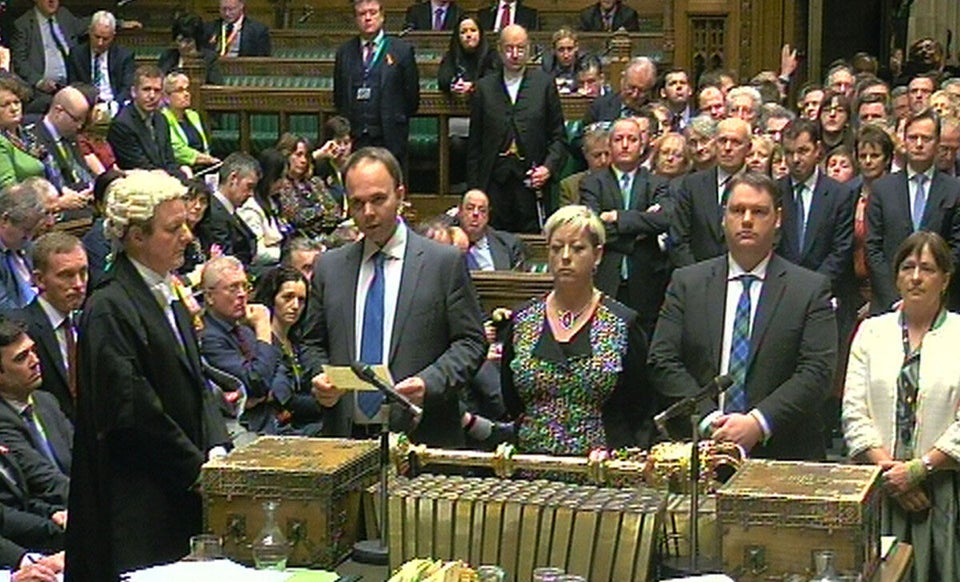 MP's vote on Syria airstrikes
The Prime Minister was responding to questions from Defence Committee Chairman and Tory MP, Julian Lewis, who queried whether there was a "third way" between defeating Isil and supporting Syria's brutal dictator, President Assad. Mr Cameron suggested only a "council of despair" would believe backing Assad was the only option.
Elsewhere in the session, he was probed by Andrew Tyrie, the chairman of the committee, and gave the Conservative MP short shrift when he suggested the PM was holding back information over the RAF drone strike which killed three jihadis in Syria in September.
Mr Cameron responded the UK is "engaged in an operation to defeat a terrorist organisation that is intending to blow up, kill and maim our citizens", adding: "If you don't think there's a terrorist cell in Raqqa trying to do harm to this country you don't know what you are talking about."
As he was being hauled over the coals by Labour MP Huw Irranca-Davies over the breaking commitments over environmental policies, he offered: "You've talked a lot, let me have a go."