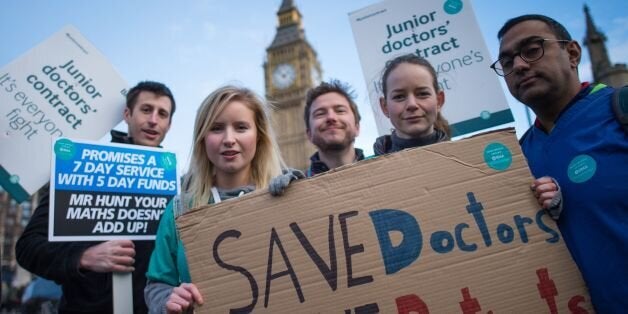 Scores of readers piled in to defend those fighting proposed changes to junior doctors' contracts, which has seen a tense stand-off between health secretary Jeremy Hunt and the British Medical Association (BMA) over working conditions.
In an editorial published on Tuesday, Mail leader writers complained the strike would lead thousands of patients to suffer and blamed the "politically-driven" leaders of the BMA for playing politics, accusing them of having "lurched to the Left".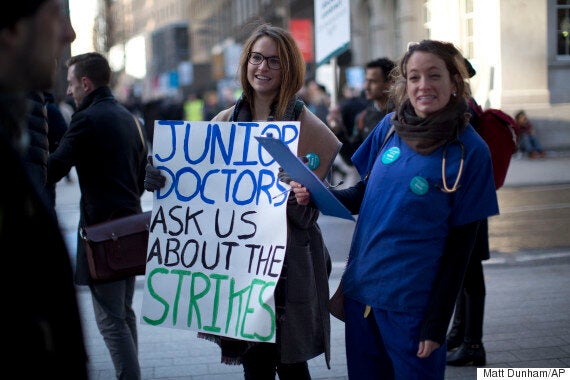 Demonstrators on the picket line at Guy's Hospital, London
"What a deeply depressing state of affairs that anyone needing to go to hospital today will probably have to cross a picket line of doctors backed by rabble-rousers from Labour's hard-Left," they lamented.
"Thousands of patients will suffer as a result of this action. We can only pray nobody dies."
But many Mail readers took great exception to the view of their newspaper's editors, offering up their own touching tributes to the "dedicated and hard working" junior doctors.
The online version of the news article headlined 'Doctors' walkout to cause chaos today', was inundated with viewers supportive of the strike, the most popular comment, upvoted over a thousand times, simply saying: "Proud of our doctors!"

There was no shortage of of support for today's industrial action, with commenters praising junior doctors for working "immensely hard" and deriding the Mail's commentary of how they had been treated by the Department of Health during the negotiation period.
"Government worried that walkout will put patients at risk... I think by working junior doctors to the bone, cutting their pay and expecting them to give up so much for very little in return puts patients, doctors, nurses and the NHS at risk," one wrote.



Among the messages were popular heartfelt reasons for why people were backing the strikes, including one which read: "I fully support our junior doctors. There are few professions so dedicated and hard working.
"I trust their judgement. If they think something is so seriously wrong that they need to strike for the first time 40 years, then that's something we need to listen to.
"They're not doing this out of greed or mischief; they're doing this because they believe the new contracts will compromise the quality of patient care."

While dozens of comments decrying doctors for striking were posted in response, they failed to pass muster with other readers.


There are more than 55,000 junior doctors in England - a position covering people who have just graduated from medical school through to those with more than a decade of experience.
They represent a third of the medical workforce, and just over 37,000 are members of the BMA, which called the strike.
Hunt told the BBC Radio 4's 'World at One' on Tuesday afternoon that he wanted to "thank everyone in the NHS who's worked really hard today to keep patients safe".
"Nearly 40% of junior doctors have gone to work today but alongside consultants, nursing staff, other staff – they have worked really, really hard to make sure that patients don't come to harm and I want to thank them for that," he said.
The Health Secretary went on to accuse striking doctors of "putting patients at risk". He said: "We have tried really hard to make the case for a seven-day NHS; we've been arguing this with the BMA now for over three years.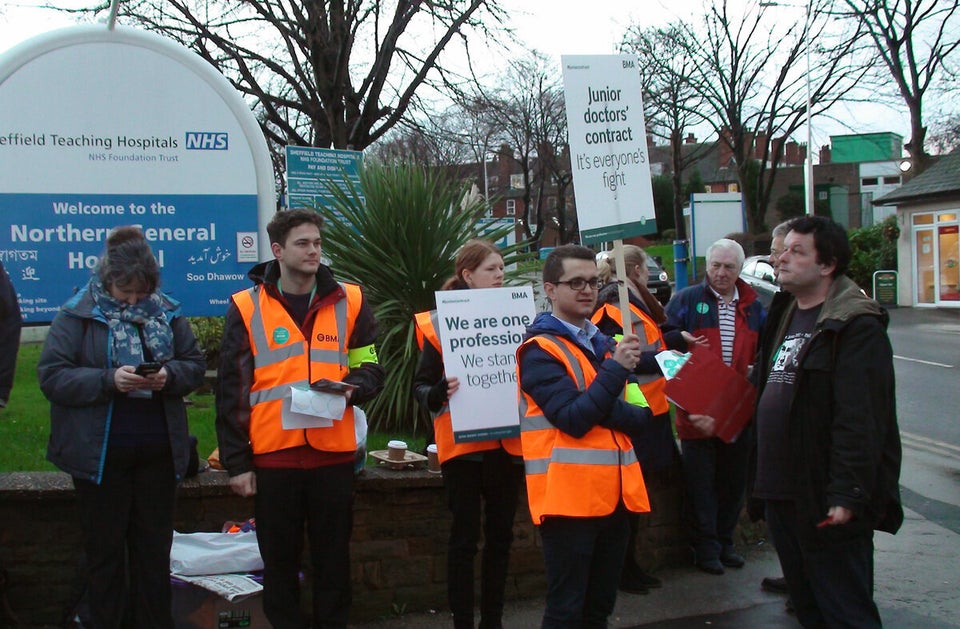 Junior Doctors Stage 24 Hour Strike Across NHS
"And in the end this was in our manifesto, it was endorsed by the British people and I think every doctor knows that it's not acceptable to have mortality rates at the weekend that are 11% to 15% higher, and we want the NHS to offer the safest and best care in the world and we all have that in common.
"So the right thing to do is to talk, not do what we're seeing today which is putting patients at risk."
Popular in the Community