An Australian family got more than they bargained for after they rented an apartment on popular rental website Airbnb when police raided the property and found a hydroponic marijuana grow room on the property.
The Winkler family were told to stay out of one room in the Queensland house due to electrical problems when they arrived for their 11 day stay.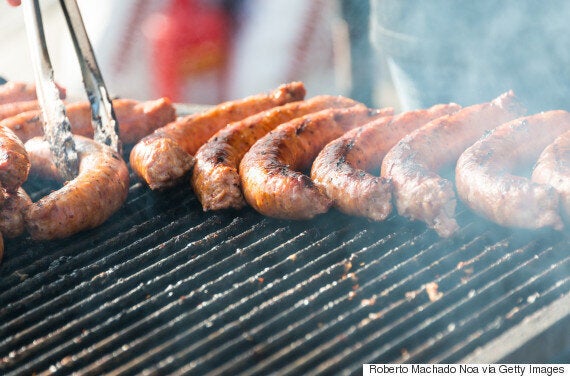 Father Dieter Winkler was cooking sausages when the cops showed up
"The cops piled in on a mission," Dieter Winkler told the Daily Telegraph. "They didn't know who we were so it was quite mortifying. They didn't know we were innocent, so it wasn't a friendly reception.
"We'd just been getting ready for a barbecue. My 72-year-old mother was at the home at the time and my little five-year-old niece rocked up mid-raid.
"It's put us off ever using Airbnb again."
When police officers broke down the door of the room the family had been told not to enter, they found eight cannabis plants and a hydroponic growing system.
Airbnb refunded the Winklers' payment and banned the property from its website.
"The activity is illegal and absolutely does not reflect the views of Airbnb," a company spokesperson said. "We have taken the house off our website and have fully refunded the family."
Related