Susanna Reid has been mocked by her co-host Piers Morgan, after wearing a near-identical dress to Lorraine Kelly, during Tuesday's 'Good Morning Britain'.
READ MORE:
The TV personality hosted Tuesday's show while wearing a long red dress with a v-neck, but when she and Piers spoke to Lorraine, he couldn't help but point out that her outfit looked a little familiar.
Commenting that Lorraine was his "favourite woman in the building" (no, you're rolling your eyes), he remarked: "Oh, you're wearing rival outfits!"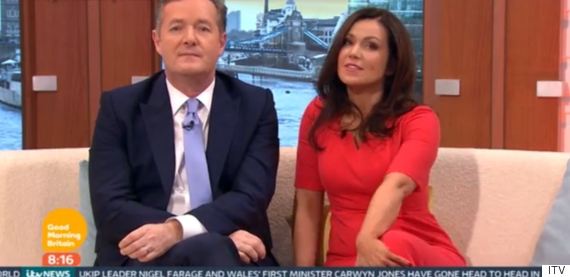 Piers Morgan and Susanna Reid
Piers then compared Susanna to the leading character in the film 'Single White Female', who famously tries to steal her roommate's life by dressing like her and seducing her ex-boyfriend.
Making light of the wardrobe mishap, Susanna joked: "I'm trying my best… I'm trying to get some of the love."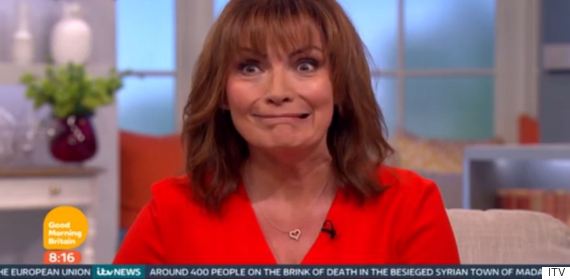 Lorraine realises the similarities
After initially trying - and failing - to woo Susanna during his early days at 'GMB', it seems Piers has something of an admirer in Lorraine.
Last month, she was left red-faced when she received a cushion with Piers' face on as a birthday present, blurting out live on air: "Oh! I can sit on your face now!", having already admired what a "manly figure" he cut in the kilt he'd worn specially for the occasion.
Susanna, on the other hand, told Piers back in November that there was "nothing" he could do to win her affections, after he suggested that he was planning to woo her by growing a beard.
LIKE US ON FACEBOOK | FOLLOW US ON TWITTER