Experts have raised concerns over whether dating apps are making people less committed in relationships.
Speaking on Radio 4's The Long View programme, journalist Siam Goorwich said: "The thing with online dating and Tinder in particular is that it's making people less likely to commit.
"Users always think there's something better out there, so even in the early stages of relationships, people are still going on Tinder and still looking for new partners or a better partner."
Her comments gave plenty of people pause for thought, including us.
After reaching out to a handful of other dating experts to get their thoughts on the subject, we found that most agreed that dating apps could be having an affect on commitment levels.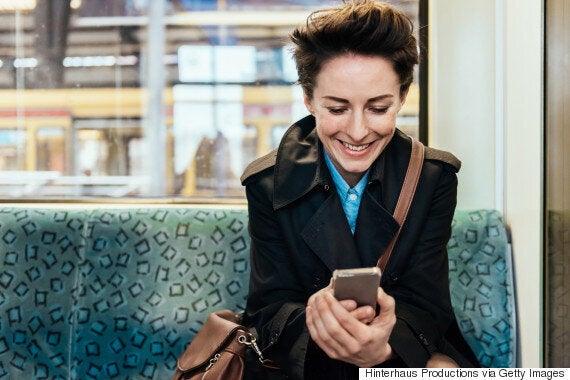 He told HuffPost UK Lifestyle: "The more choice someone has then the less committed they will become. They won't put the effort in or give someone a good chance or take time to develop a budding relationship if they know there are lots more options just a few clicks away.
"Once they tire of one app there are always more to try out. This also creates a new problem as it creates a mindset that, even in relationships, as soon as one small problem occurs, it's ok to move on."
He added that people "fail to develop an acceptance that relationships require commitment and effort" however it is "vital" for people to take time to nurture their relationships and let them develop.
"Without doing this, it's very difficult to form a loving, long-term relationship," he said.
"Another problem is that if someone gets interest from a person they'd consider out of their league, they will always assume that to be their new standard.
"So if someone more average contacts them, they won't give them a second look. Dating like this is unrealistic and unlikely to lead to long term relationships."
Preece said that dating apps can be a good way to get dates, but the matches usually aren't very targeted because the profiles are often short and people make snap decisions based on photographs rather than personality.
Another person who believes dating apps are having a negative effect on people is dating scholar Zoe Strimpel. Speaking on The Long View programme, Strimpel likened modern dating apps to "shopping" for a new partner.
She added: "When you buy something, it's novel and when you're done with it you dispose of it. There's been widespread concern that web apps... have fostered that exact kind of disposability."
Meanwhile David Vermeulen, the founder of dating platform The Inner Circle, said he also agrees that people are "less likely to commit to relationships when using dating apps like Tinder and Grindr".
He said that one of the reasons why this might be is because dating app are all about "quantity not quality" and people aren't matched properly based on their interests.
This leads to people become disenfranchised quickly when they realise they haven't met someone they gel with.
He explained: "A lot of other dating apps are focusing on getting as many people onto their platform as possible. The high volume of members on each site results in members having to search through thousands of profiles which can feel like finding a needle in a haystack."
On the other hand, dating blogger The Guyliner disagrees that dating apps are to blame for lack of commitment.
He said: "Humans having one eye on the door to see if anyone better's walking through it didn't start with dating apps.
"We've always done it. Where now we hunt for the next best thing online, decades ago we'd have used boys' and girls' nights out, bars in a different part of town, or hopeless flirting with work colleagues to line up potential replacements."
He added: "Sure, as a generation we're less likely to rush into commitment, but if anything dating apps have been a positive influence.
"We're less likely to 'make do' in a relationship that isn't right for us or is making us miserable because we know, now more than ever, that true love might not be a swipe away."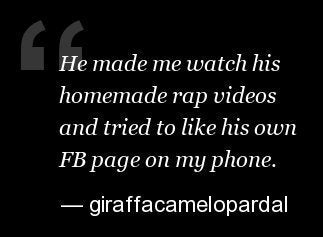 Weird Tinder Date Confessions
Related