When Lewis Flint got a Henry The Hoover tattoo on his crotch at just 16, he never thought he'd live to regret his choices.
But the barman, who is now 21 and appeared on Channel 4's Bodyshockers, said his inking is ruining his love life.
"I was with a girl recently and I liked her, things were going well until we got naked," he said. "When she saw it she said 'what's that? I am off!'. I was gutted, I never thought I would regret my tattoo when I got it done."
Flint, who was under the legal age of 18 when he had his tattoo, says he decided to get inked for a joke.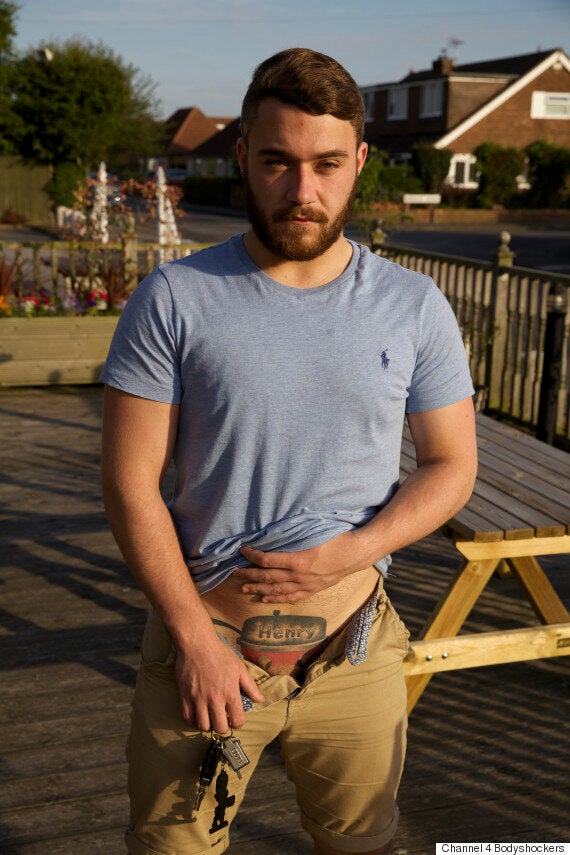 "When I first got it done aged 16 I couldn't stop getting it out, I got loads of attention and I was a bit of a local hero, I loved it."
He added: "I thought I would get it done and it would be funny, a bit of attention. The tattooist didn't know I was only 16.
"I feel like the joke is about me now, I am not telling the joke. Henry needs switching off."
His mother, Rachel, isn't surprised his tattoo is putting women off: "I can't believe he has had the tattoo, it must be off putting for a lot of girls. You can't take him seriously as it is ridiculous."
He appeared on the show to have his tattoo removed on the programme, but when the treatment started he called for it to stop, as he couldn't take the pain.
"The thought of that going round near my balls is unbearable," he said, adding: "Laser is too painful for me to get rid of this tattoo, I am going to have to put up with it."