On Tuesday, the former head of Durham University's debating society was cleared of rape and sexual assault, after the 21-year-old was accused in 2014 of assaulting two women.
The revelation of student Louis Richardson's innocence came as a huge relief to his family, who stated that the trial had been "15-months of absolute hell".
During the trial Richardson was not given anonymity, unlike his alleged victims, meaning that an internet search of his name, which once would have only turned out his Facebook page and perhaps some information on his involvement with the University of Durham debating society, will from now on reveal how he was falsely accused of rape.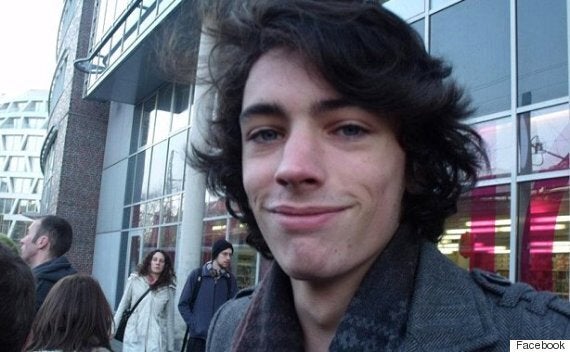 Louis Richardson went through "hell" before being cleared of rape
Sandra Paul, a criminal defense lawyer at Kingsley Napley, has voiced her concerns regarding the refusal of anonymity to rape suspects to The Huffington Post UK.
She explained the impact this false accusation will have on Richardson's life: "Pretty much every employer and business acquaintance searching this chap's name in future for example, before an interview, before he attends a meeting, sees a customer or whatever will know what happened these past 18 months. The fact that he was falsely accused of rape will always be known and precede whatever else he has to say or contribute. How can that be right or fair?"
Ben Sullivan, the former president of Oxford University's debating society, was accused of rape in 2014. The 21-year-old was put through a "year-long nightmare".
"Seeing my reputation trashed has been sobering and painful," he told the Daily Mail after the allegations of rape and attempted rape were dropped. "My whole life has been rifled through and examined. It has been utterly draining."
A campaign organised by the university student president for women urged planned speakers to boycott the Oxford Union unless Sullivan resigned - several of whom did.
"My priority is to get my life back," Sullivan added. "The biggest thing I will take away from this is the importance of liberty. But this has done terrible damage done to my reputation. That has been incredibly difficult. In the age we live in anyone can find out anything about you so quickly. My age group are very afraid of who has dirt on them."
The Oxford student is now calling for the identity of those arrested for alleged sexual assaults to be protected.
"An individual's identity should not automatically be revealed the minute they are arrested," he said. "There needs to be some happy medium where their identity is protected initially, until at least the conclusion of an investigation."
Conservative MP Nigel Evans, who was falsely accused of rape in 2013, spoke of the trauma which has followed him through his career since then in an interview with the Spectator.
"I don't think anyone could have worse headlines written about themselves other than me over a 12 month period and in the end I think people made their own judgment as to what's true and not true," said Evans, speaking of the effect the ordeal has had on his reputation.
Despite now being a public advocate for anonymity of rape suspects, he still admits: "I think there must be an opportunity for the police to be able to turn around to either three retired judges or three judges and say 'this is why we believe the anonymity should be lifted in this case."
The concept of anonymity for rape suspects is not new. It was in fact introduced into British Law in 1976, and repealed by the Conservatives in 1988.
The prime minister has not yet responded to calls from various MPs to allow anonymity, although the BBC did report in 2010 he confirmed his support of "limited extension" of anonymity laws to cover the period between arrest and charge of suspects.
Related