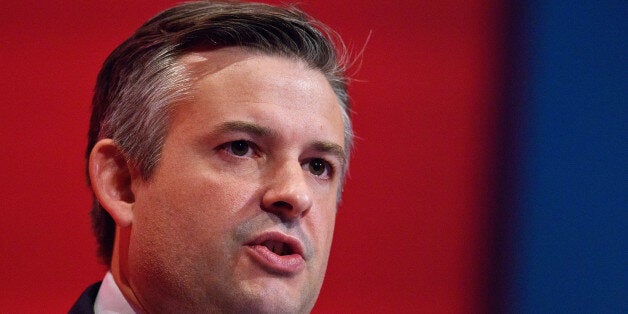 A free vote for Labour MPs on Trident renewal looks "inevitable" to allow the party to express its range of opinions, a Shadow Cabinet minister has declared.
Shadow Cabinet Office Minister Jon Ashworth, who is a member of the ruling National Executive Committee, also said that ultimately it was upto trade unions, party members and others to decide Labour's nuclear weapons policy at annual conference.
On the BBC's Daily Politics, Mr Ashworth added that it would be important to ensure the voices of the workers in the defence industry - whose jobs relied on Trident's upgrade - were properly heard.
General Secretary Len McCluskey is to speak in support of Trident at the union's Scottish conference this weekend, the day after Jeremy Corbyn makes his own address.
Mr Corbyn this week insisted he wanted ordinary party members to have more of a say over the policy, possibly through an email consultation, although party general secretary stressed to MPs that annual conference - where unions still have 50% of the votes - has the final say.
But if the Government decides to hold a Commons vote on renewal of Trident his summer, the party may have to stage another free vote, similar to that on Syria, to accommodate the fact that defence policy is under review and the party leadership's view differs from most of the Parliamentary Labour Party.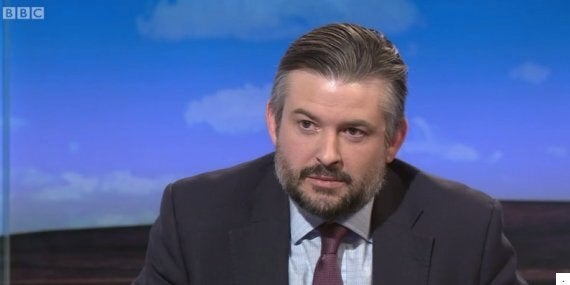 Jonathan Ashworth, Shadow Minister for the Cabinet Office
Speaking on the BBC's Daily Politics, Mr Ashworth said: "The policy of the Labour party is support a continuous at-sea nuclear deterrent. From a Labour party policy rulebook point of view. And that can only be changed by a two thirds vote at party conference."
And when how Labour would handle any Commons vote, he replied: "I suspect that everybody in the Labour party will be very mindful there a people on different sides of this argument we will probably find some way of accommodating everyone's view.
"We always try to get a collective position, we tried to get a collective position on Syria but we weren't able to and we had a free vote. That may well be the territory we are in. But these tend to be issues for the Chief Whip, the leader and the Shadow Cabinet as a whole to discuss.
Pressed if Labour could see a repeat of the Syria vote where Hilary Benn argued against the leader, he said: "It's probably not desirable, but I suspect it's inevitable.
"The Shadow Cabinet is going to have to debate about this. Because Jeremy has very strongly held views on that and he was elected leader and it's appropriate that we respect him as well."
Later this month, the ruling NEC is set to discuss new 'terms of reference' that could give it more power over the party, although again final decisions will need ratification of conference.
Mr Ashworth told the BBC: "I think the National Executive should have more authority over the decision making and the future direction of the party. We NEC sections need to be more accountable.
"But ultimately the Labour policy is decided through the National Policy Forum, which people are elected to through their constituency parties so they have their own mandate if you like. We can look at ways to improve it.
"And then it goes to the party conference where the collective voice of the affiliated members [is heard.
"And of course that is significant in this debate because there are lots of trade union membes who work for Rolls Royce in Derby in the East Midlands and elsewhere, who will be affected by a government deciding whether or not to go ahead with renewing Trident. Those voices have to be heard in our debate."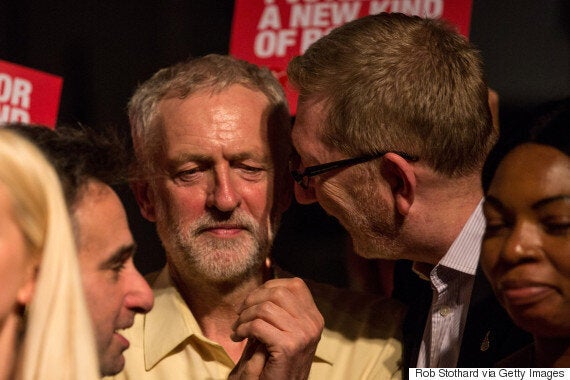 Len McCluskey with Jeremy Corbyn during his leadership campaign
Next Monday, the PLP is expected to vote on a motion to remove Mr Corbyn's Parliamentary Private Secretary, Steve Rotheram, from the NEC on the grounds that he is no longer a 'backbencher'. Jess Phillips is expected to be proposed as a replacement.
Asked about the change, Mr Ashworth said: "Steve's a good guy, he's a very decent guy." But he refused to be drawn of whether he'd back the change.
"That's a decision for the backbenchers of the PLP...I'm nominated by front benchers. How the backenchers want to elect their representatives is a matter for them.
"There are people who are concerned that he's wearing two hats, [but] I don't represent that part of the National Executive Committee."
Mr Ashworth's remarks came as fellow Shadow Cabinet minister Lucy Powell distanced herself from those Labour MPs who had appeared on the picket line to support the junior doctors' strike.
Ms Powell, whose partner is an A&E consultant, said: "I don't think it's helpful to politicise [the strike]."
When pushed over the fact that John McDonnell had appeared at the St Thomas' Hospital picket line, she replied: "I don't think it's helpful to overly politicise it, for the doctors, I didn't see what John McDonnell was doing."