Parents in Wales will be thrilled with the news they will no longer face fines for taking their children on holiday during term time - if they get the headteacher's permission.
Welsh Education Minister Huw Lewis has insisted Local Education Authorities must comply with the law, which gives all headteachers statutory powers to authorise leave for family holidays during term time.
Lewis wrote to the Directors of Education in Wales and Managing Directors of Regional Educational Consortia, advising them blanket bans on term time holidays are lawfully considered contrary to Welsh education regulations.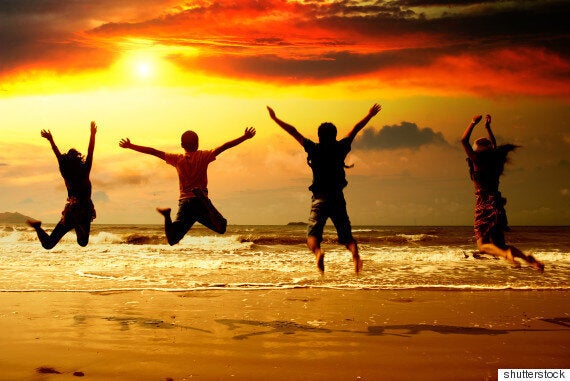 Parents in Wales could take their children out of school for up to ten days
Huw Lewis stated: "The Regulations in Wales provide for head teachers to exercise their discretion in relation to authorising absence for up to 10 days per year.
"The term 'exceptional circumstances' relates only to requests for absences of more than 10 school days."
The news followed a Petitions Committee meeting in the Senedd (National Assembly for Wales) which discussed two petitions on the issue of term time leave and received over 1,800 signatures.
Although a law stating parents could be fined for taking children out of school during term time came into effect in England in September 2013, the law in Wales did not officially change.
Craig Langman is chairman of Parents Want a Say, the campaign group across England and Wales which fought to see changes to the school attendance policy reversed.
Langman told HuffPost UK Parents: "We've been putting it through the Petitions Committee and keep on saying to the Welsh Assembly that this is a big problem and, in actual fact, it's a problem created even though the law hasn't changed in Wales.
"Local authorities have been fining parents for taking kids on holiday without the law changing so we said, at the end of the day, parents can't be fined for doing this."
Langman called the Welsh Education Minister's statement a "major breakthrough".
He added: "This is a victory for parents who believe they should have the right to enjoy quality family time with their children on an affordable annual family holiday or be able to take their children out of school for important events such as weddings, funerals etc.
"However, there is a very troubling issue that needs to be addressed – the fact that parents have been unlawfully fined for the past two years.
"This needs to be looked at urgently."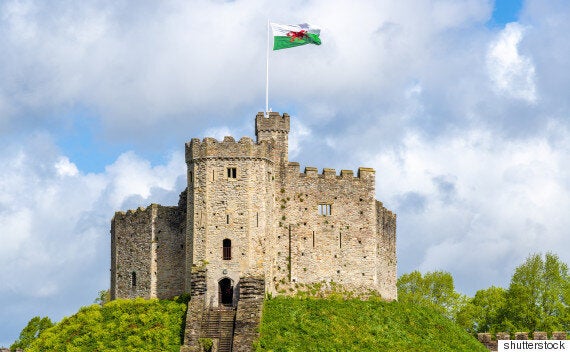 Some are questioning whether previous fines will be overturned
Jane Douglas, from the Pembrokeshire branch of Parents Want a Say, added: "We are very pleased that the minister has responded to our petition and is taking action to rein in the local authorities that have been trying to restrict the powers of headteachers to authorise absences for family holidays.
"Welsh regulations and guidance allow headteachers to take a common sense approach to requests for absence during term time and expect these requests to be carefully considered on an individual basis.
"We are asking the minister to overturn fines issued by local authorities which may have acted unlawfully and ensure the families affected are reimbursed."
However Siobhan Freegard, founder of Channel Mum is wary about the ruling, cautioning it could cause chaos for schools.
She told HuffPost UK Parents: "Effectively parents can now remove children for two weeks each year and even longer if the head teacher approves.
"Added up over a child's school life, it means kids could potentially miss 24 weeks schooling - equivalent to over half a year's education."
Freegard said it's understandable parents want affordable family holidays, but removing lots of pupils at different times of the year will impact their learning.
She added: "The ruling also ignores the fact that teachers who are parents won't be able to take advantage of it, as they have to work during term time and pay higher prices for their holidays."
Langman said Parents Want A Say are going to use the breakthrough in Wales to go to Westminster and address the fines in England and Scotland.
He said: "We're going to say look, Wales has got common sense, why can't we?
"Figures for the number of parents being fined in the UK is increasing, yet the law doesn't even define what 'exceptional circumstances' are.
"Because of this, local authorities are just stopping everybody taking holidays during term time.
"We'll be using this when we go to Westminster within the next week."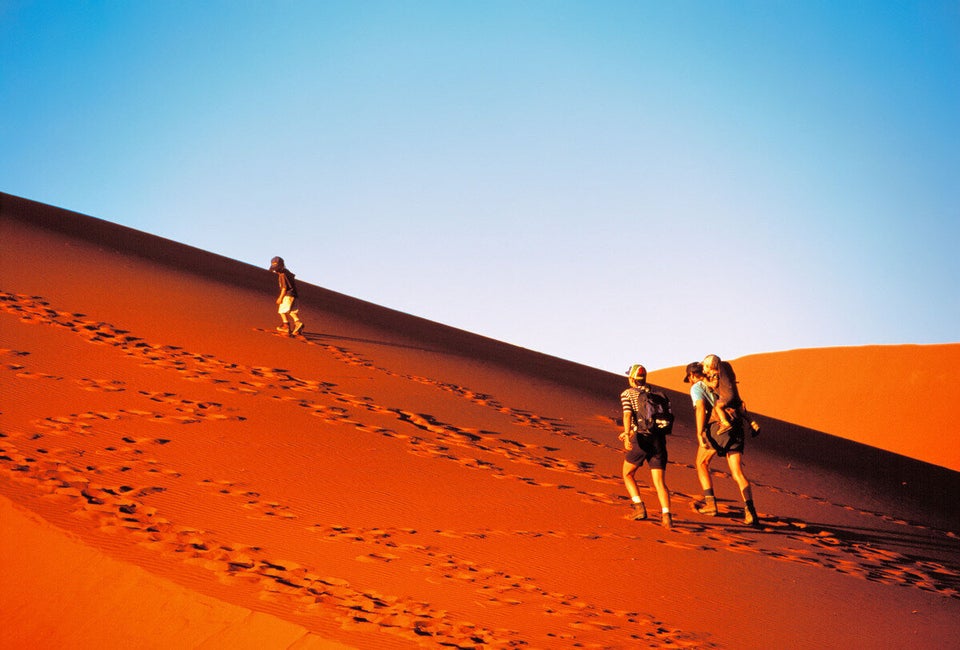 10 Ways To Take The Stress Out Of Family Holidays