A woman embarked on a passionate plea to her fellow BBC 'Question Time' audience members not to believe Jeremy Hunt's contention that deaths in the NHS rise at weekends.
She blasted the health secretary for "misinterpreting" figures from an academic paper to backup his claims about 11,000 extra deaths in the NHS at weekends.
She claimed that rather than prove a reduction in quality of care on Saturdays and Sundays, the paper found deaths rose amongst those admitted between Friday and Monday over a 30-day period.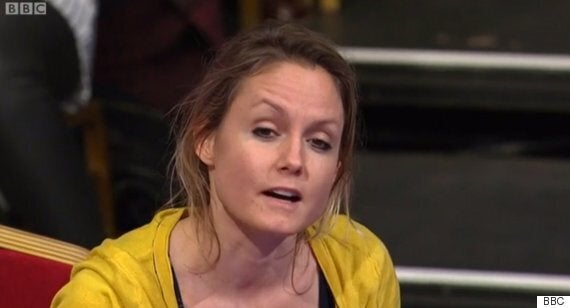 The woman pointed out the 'misinterpretation' of the paper which Hunt has used to back-up his weekend death claims
Referring to her fellow audience member, she said: "It is so sad that you have taken this on from this government.
"It is not true. Let me tell you, he got the data a month before that paper came out - let's ask why?
"What he regarded as a weekend was a Friday, Saturday, Sunday, Monday.
"That is not a weekend, a weekend is Saturday, Sunday, is it not?
"He said that people were dying on Saturdays and Sundays, now if you look at that paper, on a Saturday and a Sunday less people were dying.
"He spoke about it as though we were only talking about people dying on the weekends but the paper looked at 30 days."
After applause from the audience, Tory Minister Nick Boles responded: "I'm sure there are going to be occasions when I am asks to defend cuts.
"I think it's important that people know that if the proposals (to junior doctors' contracts) come into force, we will not save a penny."
Thursday's panel included Kelvin McKenzie, the former editor of The Sun, is joined by Camilla Long of The Times on a panel which includes Ukip's Patrick O'Flynn, the Conservative's Nick Boles, and Labour's Cat Smith.
Junior doctors staged a 24-hour walkout on Tuesday, leading to the cancellation of around 4,000 operations and thousands of appointments.
The disagreement centres on changes to medics' pay and working conditions and the basis for the current round of negotiations is the Government's offer from early November, including an 11% rise in basic pay.
But this is offset by plans to cut the number of hours on a weekend for which junior doctors can claim extra pay for unsocial hours.
Hunt said today that health officials were "busting a gut" to ensure A&E departments will function if junior doctors carry out strike action next month, insisting the dispute over the controversial new contract can be resolved.
Discussions between the British Medical Association (BMA) and the Government will continue in an effort to break the stalemate in the English junior doctors dispute.
Two further strikes are planned - a 48-hour stoppage and the provision of emergency care only from 8am on Tuesday January 26, and a full withdrawal of labour from 8am to 5pm on Wednesday February 10.
Mr Hunt said that despite efforts by officials and senior doctors he could not guarantee that all A&E units would be able to open if the February 10 strike went ahead.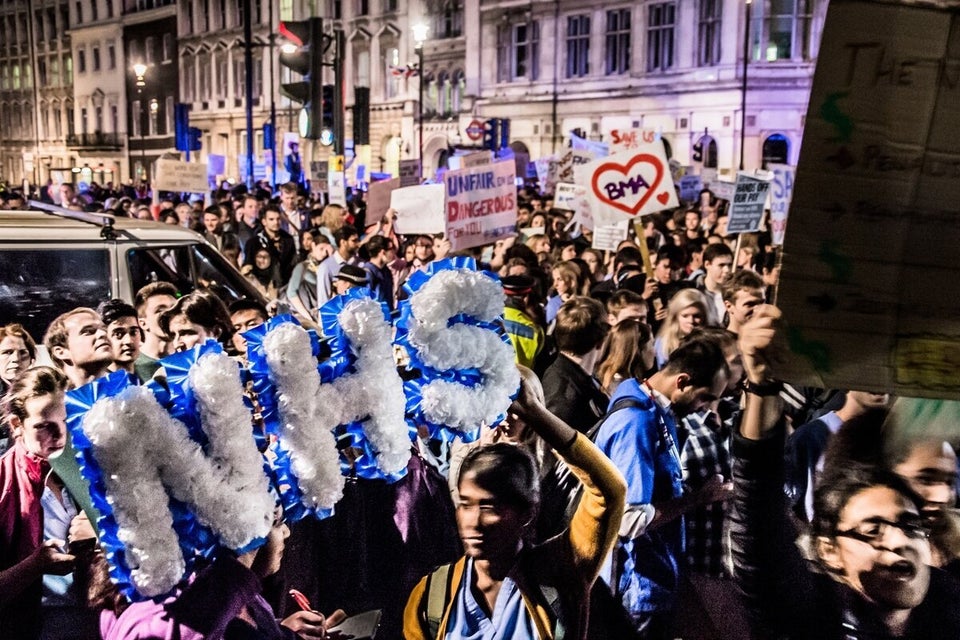 6 Things To Know About Junior Doctor Contract Changes
Related