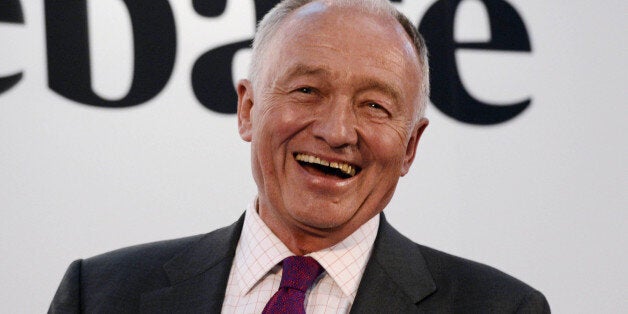 A defiant Ken Livingstone has declared that he would still be involved in Labour's Trident review if former Shadow Defence Secretary Maria Eagle was in post.
The former London Mayor spoke out after a day of claim and counter-claim over his exact role in overseeing the party's nuclear deterrent policy for the next general election.
Mr Livingstone said that he had recommended to new Shadow Defence Secretary Emily Thornberry last week that he should step aside from the defence review, but only because they agreed on most things.
He told LBC Radio: "Last Friday I had lunch with Emily Thornberry, and after an hour and half I said 'You and I agree on everything….I think you should lead this, you don't need a co-chair of it'. I recommended it."
But Mr Livingstone - who also joked that he wanted a new policy of 'better relations with North Korea' - stressed that he would not have agreed to step aside from the defence review if Ms Thornberry's predecessor had not been sacked in Jeremy Corbyn's reshuffle.
Ms Eagle, like many of the Shadow Cabinet, had expressed strong support for renewing Trident, before she was removed from her defence brief to Shadow Culture Secretary earlier this month.
"Maria and I didn't agree on it," Mr Livingstone told LBC. "We completely disagreed on Trident. If Maria Eagle was still there I wouldn't have recommended that at all".
The former GLC leader was appointed by the ruling National Executive Committee in November as co-convenor of Labour's International Policy Commission last year, working alongside Hilary Benn on overseeing foreign and defence policy.
He said today that "defence is a sub committee of foreign affairs", while party sources said the review of Trident would 'feed into' the wider policy process for international affairs.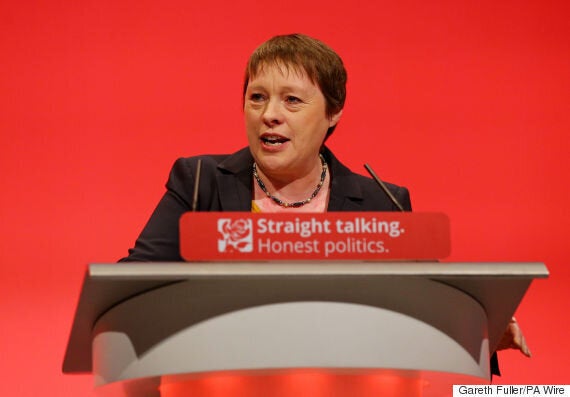 Maria Eagle, former Shadow Defence Secretary at party conference last September
Yet there was confusion over whether the NEC ever had granted Mr Livingstone any formal role at all in the defence review, which was first put under the authority of Ms Eagle in September, and Mr Corbyn confirmed at party conference that she would 'lead' it.
Following the November NEC meeting, Mr Livingstone appeared at a Left Book Club evening to announce he was now 'co-chair' of the defence review. The first Ms Eagle knew of the move was from Twitter.
Although Ms Eagle continued to stress she was still in the lead on the review, it is understood the message from the party leadership was that Mr Livingstone had to have a key role following his appointment to the international commission.
Ever since then, he has clashed with Labour MPs, not least for suggesting last week that Britain's membership of Nato would be part of the defence review.
Party sources insisted today that the former Mayor had not been 'sidelined' and would in fact have a key role in overall policy, alongside Mr Benn.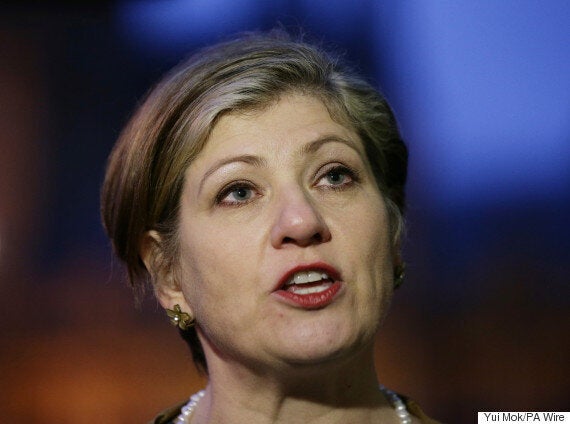 New Shadow Defence Secretary Emily Thornberry
Ms Thornberry confirmed today that she alone would lead the Labour defence review and made clear that an interim report would not be ready before June at the earliest.
Her timetable means that a free vote for Labour MPs on Trident looks almost certain, given Jeremy Corbyn's opposition to the current official policy of renewing the weapons system. The Government is expected to hold a Commons vote in March.
Some journalists today pointed out the stark difference in messages from Mr Livingstone and Ms Thornberry on the timing of the review.
But Mr Livingstone, who had suggested the defence review could be done within 8 weeks, told LBC that it will be 'fun' co-convening the overall policy commission alongside Mr Benn.
He joked: "We are going to look at better relations with North Korea and things like that."
Mr Livingstone added that: "Emily's report will come up to me and Hilary and we will jointly look at it….I said to Emily, you should lead on this, you've got to explain this in Parliament, you've got to make that campaign at the general election. You should lead the defence review."
Unite's General Secretary Len McCluskey - who is determined to back Trident at party conference this year - today welcomed Ms Thornberry's announcement.
"Our members will be reassured by the scope and calendar of this review because it is evidently designed to ensure that all voices are heard in this important process," he said.
"This announcement also sends a clear signal to Labour MPs and members that Jeremy Corbyn is determined this review will result in a policy that will equip the country for the modern-day defence challenges.
"Importantly too for Unite, it also confirms to the tens of thousands of workers in the defence sector that they will be playing a full and active part in shaping any future Labour party policy, and we will be making a very strong case for their jobs and communities."
Meanwhile, Twitter users reflected on the day's claims that Mr Livingstone had never been on the defence review in the first place.
Ms Thornberry said on Friday: "This will be a comprehensive review of Britain's defence challenges and options for the 21st century. It will be open, transparent and inclusive, and its conclusions will be based on the evidence."