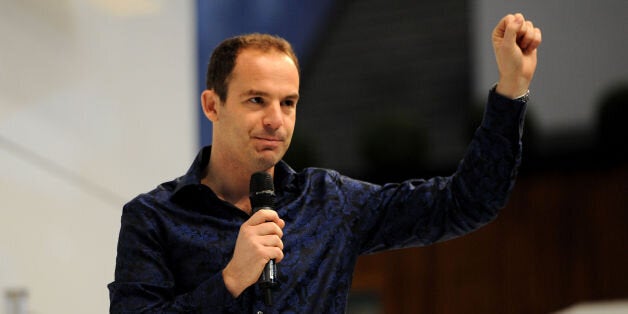 Martin Lewis, founder of the MoneySavingExpert site, has written a damning open letter to David Cameron, voicing his concern over the legality of the government retrospectively changing the terms of student loans.
Lewis called the move "disgraceful", saying it goes against "all the principles of good governance".
"So today I've sent the following letter to the Prime Minister to ask him to take a personal interest."
Lewis, who formerly headed up the Independent Taskforce on Student Finance Information, a government-backed organisation, then directly addresses Cameron, writing: "The decision to backtrack on this is hugely damaging. It means many lower- and middle-earning graduates will repay thousands more over the life of their loans.
"However, even more important than the additional cost is the message this sends. The regulator would not allow any commercial lender to make a change to its terms this way. It is therefore surely wrong for the Government to do so.
"Present and future generations must be able to trust the Government to keep its word on student finance."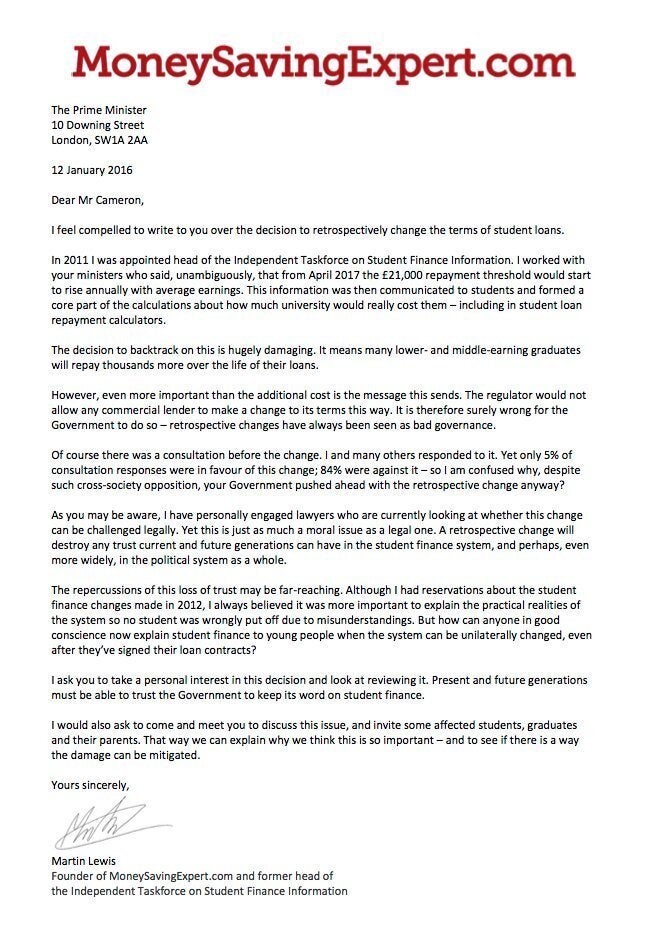 In November, George Osborne revealed the earnings threshold of £21,000 at which graduates must begin to pay back their loan will be frozen for five years. This means that students who have paid the higher course fees of £9,000 a year, which were introduced in September 2012, will face higher repayments, as the income threshold will not match increases in average earnings.
The government had previously stated that income threshold would increase annually from April 2017.
Following the announcement, Callum Cant, a recent graduate and member of the National Campaign Against Fees and Cuts (NCAFC) group, said: "Millions of graduates are being cheated by the government.
"This move shows the utter contempt and lack of respect that they hold for us - in no other contract would you think so lowly of the other partners that you feel free to remorselessly worsen the terms half way through."
Hope Worsdale, who sits on NCAFC's national committee, added: "This shows that the government is intent on waging ever more unjust attacks on borrowers and the low waged. Our opposition must be as unflinching as their attacks."
A Department for Business, Innovation & Skills spokesperson said: "Students do not have to pay anything back until they are earning £21,000 and will only pay back 9 per cent of earnings above that amount. While the economic recovery is underway, graduate earnings haven't risen as they were expected to and we consulted on the change with the sector and student organisations in the summer."
Number 10 has been contacted for comment.