One of EastEnders' most beloved characters returned to the soap on Friday (15 January), as Peggy Mitchell made a shock comeback.
In a secret that had been kept from fans ahead of transmission, the former pub lady was paid a visit from son Phil, but there was a gut-wrenching surprise in store.
It was revealed that Barbara Windsor's character has cancer again, and this time she is dying.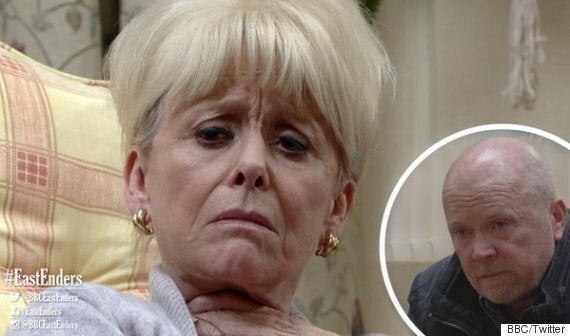 Peggy Mitchell made a shock return to 'EastEnders'
The plot unfolded as Phil (Steve McFadden) turned up at her house in the hope of obtaining his estranged daughter Louise's address.
It emerged that Peggy had returned from Spain, where she has been living in recent years, over a week previously, but hadn't contacted her family to let them know she was back in the UK.
She remained in silence as a drunken Phil raided her home in search of booze, before uttering a shocking revelation.
"The cancer's back. I'm dying," she told her son.
Peggy previously battled breast cancer in 1996, and underwent a mastectomy, before later being given the all-clear.
Barbara quit the soap in 2010, having taken over the role of Peggy in 1994 from previous actress Jo Warne, and returned to make guest appearances in 2013 and 2014.
The character was last seen on Albert Square in February 2015, making a short appearance for EastEnders' 30th anniversary.
It is currently unknown if Barbara will be making a full-time return to the soap to play out Peggy's new cancer battle.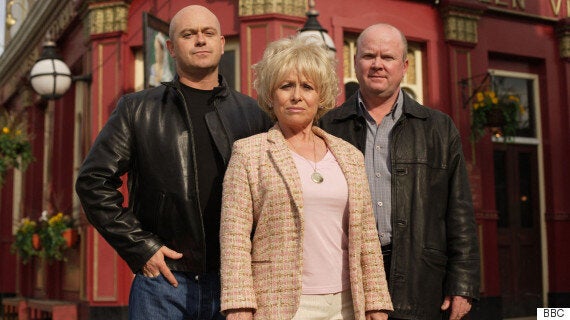 Will Grant (aka Ross Kemp) also now return to 'EastEnders'?
So could this mean that Grant will return home to be at his mother's bedside? Watch this space...
'EastEnders' continues on Monday at 8pm on BBC One.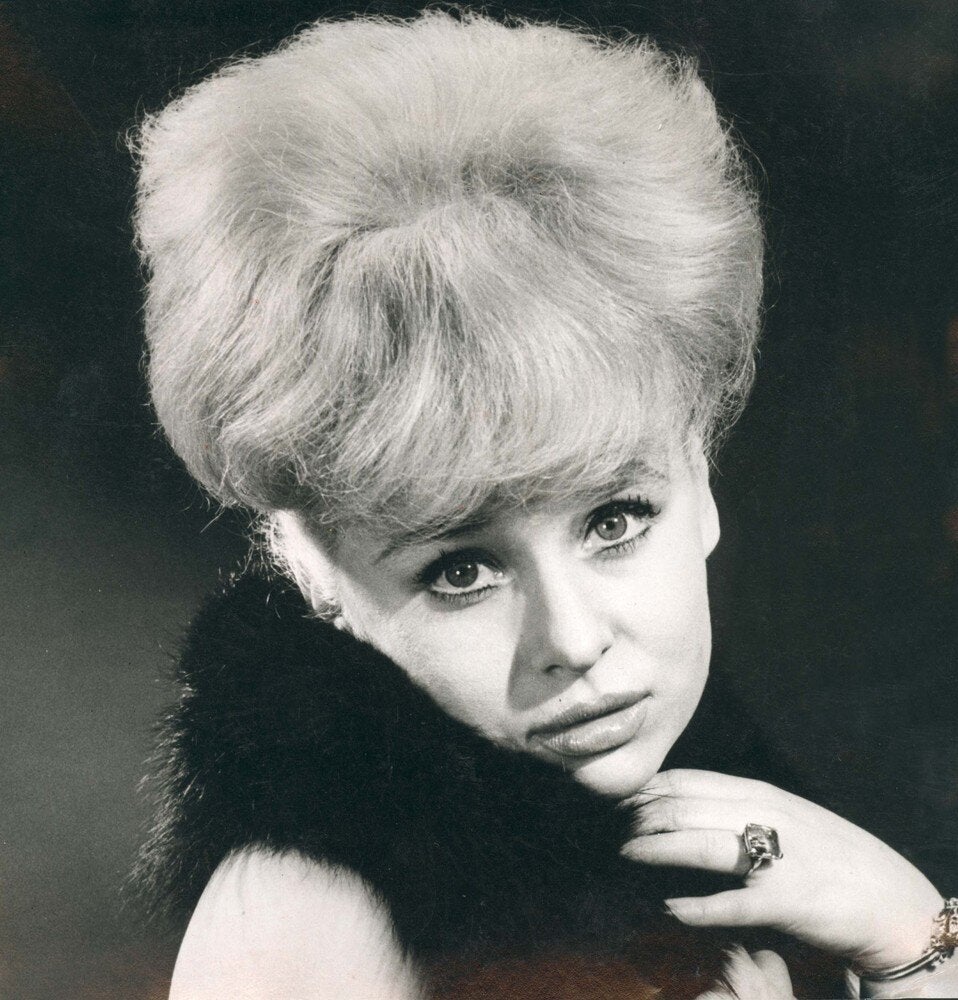 Barbara Windsor's Career In Pictures