It has now been confirmed that the iconic former Walford resident's final scenes will air later this year, with Barbara explaining why she decided to bow out as Peggy, explaining she felt it was the right time to "shut the door" on the character.
Barbara Windsor as Peggy Mitchell
She has explained: "Everyone knows I love 'EastEnders' and that will never change. Peggy is a character close to my heart but I made the decision a while ago that I need to say goodbye to Peggy once and for all as otherwise she will always be there, urging me to go back and that is something I need to shut the door on.
"After thinking long and hard about it, I realised that it is time for me and the audience to say our final farewells to the lady who I have loved for many years and I thought that whilst the guvnor [executive producer Dominic Treadwell-Collins], who I adore, is still in charge, I want him to be the one to oversee it.
"I am grateful that Dominic has accepted my decision and together, since late last summer, we have been secretly plotting Peggy's last scenes."
Her final scenes as Peggy will be aired in late spring 2016.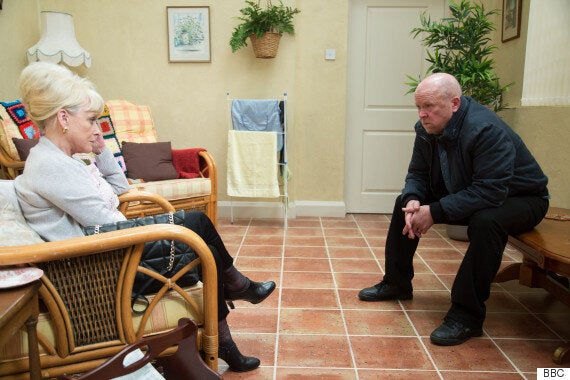 Peggy delivers the shocking news
Barbara's return to Albert Square had been kept secret from soap fans ahead of transmission, with the character being given a visit from her son, who learned she was back from abroad.
Producer Dominic Treadwell-Collins has also said: "In Peggy Mitchell, Barbara has created one of the greatest ever characters on British television, someone who has become as synonymous with 'EastEnders' as The Queen Vic itself.
"So this is the end of an 'EastEnders' era. But it is also an opportunity to send Peggy Mitchell out in style in what will be one of the most heartbreaking, uplifting and epic exits an 'EastEnders' character has ever had."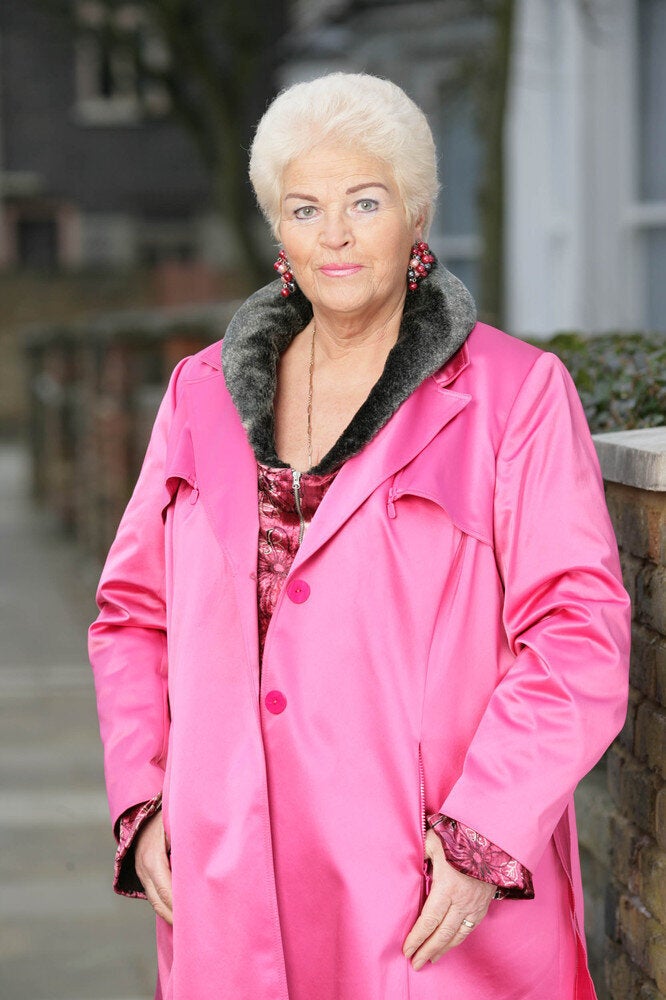 'EastEnders': The Women Of Albert Square