A constellation in the shape of a lightening bolt has been named after the late singer David Bowie.
The tribute, based on the iconic cover to Bowie's Aladdin Sane cover, will allow the Starman to shine permanently among the stars.
It has been specially plotted by astronomers from the MIRA public observatory at the request of Belgian radio station Radio Brussels and took experts days to chart.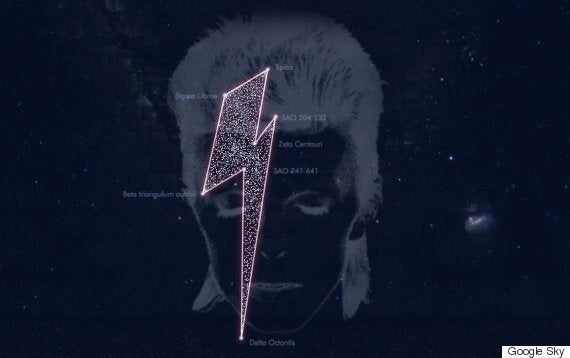 David Bowie's star constellation
"It was not easy to determine the appropriate stars," says Philippe Mollet from MIRA. "Studio Brussels asked us to give Bowie a unique place in the galaxy.
"Referring to his various albums, we chose seven stars - Sigma Librae, Spica, Alpha Virginis, Zeta Centauri, SAA 204 132, and the Beta Sigma Octantis Trianguli Australis - in the vicinity of Mars.
"The constellation is a copy of the iconic Bowie lightning and was recorded at the exact time of his death. "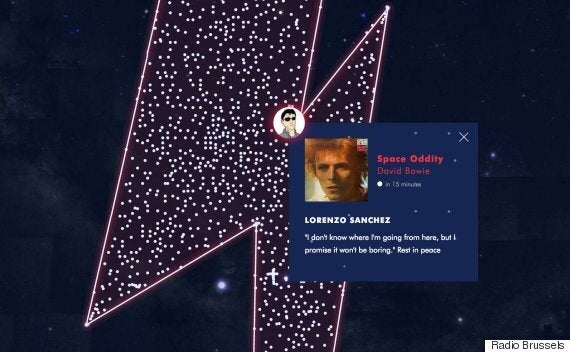 Fans can now leave their own messages in the stars on Google Sky
Fans of the late music legend, who died last week of cancer aged 69, can now log onto a website to add their own stardust to the project, by leaving short messages in the shape of a star.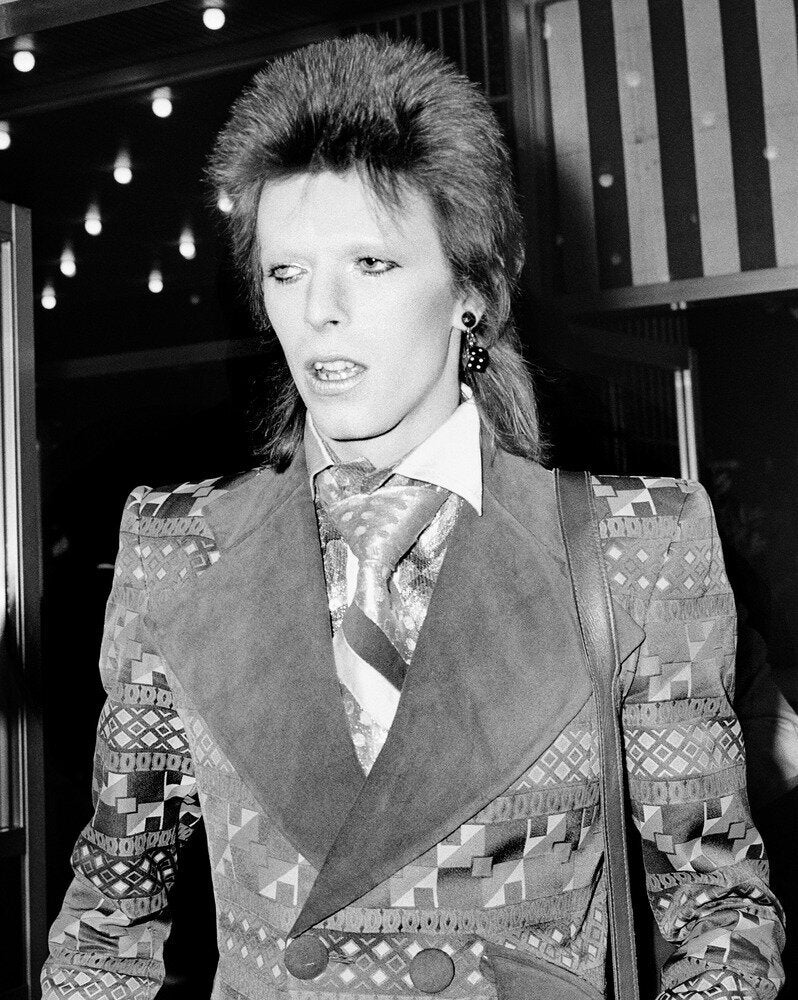 David Bowie