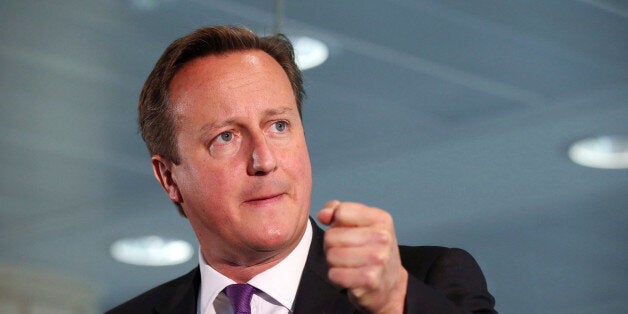 The Prime Minister today signalled that he sees a link between isolation of mothers and Islamist extremism, and suggested Muslim women who fail to improve their English language skills could be deported as not speaking the language adequately could make people "more susceptible".
Mr Cameron said the new English classes being announced today were not just for Muslim women, but for women "in the greatest danger of isolation".
The loss of the programme, part of £450 million of savings found by the Department for Business, Innovation and Skills, was estimated to hit 47 colleges and 16,000 pupils.
The Association of Colleges said at the time the cut would "prevent them from not only integrating with society, but from getting into employment and off benefits". Funding had already been reduced in 2011.
Mr Cameron defended the Government's decision to cut funding for English lessons in the last Parliament.
"We had to make difficult decisions. Now what we are doing is targeting the language money much more accurately.
"It is just for women, not necessarily just for Muslim women - it is for those in the greatest danger of isolation," he told Radio 4's Today programme.
Lib Dem Mr Farron said: "This announcement is dog-whistle politics at its best, David Cameron cut the budget for English language classes in August last year by £45 million. Now the Prime Minister is dressing up a massive cut as a £20 million funding commitment.
"Linking women in the Muslim community who struggle with the English language to home grown extremism only serves to isolate the very people Cameron says he is trying to help.
"Liberal Democrats support English language classes for anyone regardless of race, religion or gender and blocked these plans to cut funding for them in coalition."

Mr Cameron told Today people growing up in a house where no-one speaks English are "less able to talk to the school, less able to communicate with a local GP".
He added: "I am not saying there is some sort of causal connection between not speaking English and becoming an extremist, of course not. That would be a ridiculous thing to say.
"But if you are not able to speak English, not able to integrate, you may find therefore you have challenges understanding what your identity is and therefore you could be more susceptible to the extremist message."
Labour's Shadow Home Secretary Andy Burnham said the Prime Minister was "unfairly stigmatising a whole community".
He said: "In his desire to grab easy headlines, David Cameron risks doing more harm than good. His clumsy and simplistic approach to challenging extremism is unfairly stigmatising a whole community. There is a real danger that it could end up driving further radicalisation, rather than tackling it.
"The Prime Minister is right to talk about empowering women but his emphasis should be on women of all faiths and none. His commitment to English classes is welcome but people will ask why his Government has spent the last few years cutting funding from these vital courses."