New pictures from two weeks ago show how Chris had to halt filming of the BBC Two motoring show to be sick, in the middle of a recording.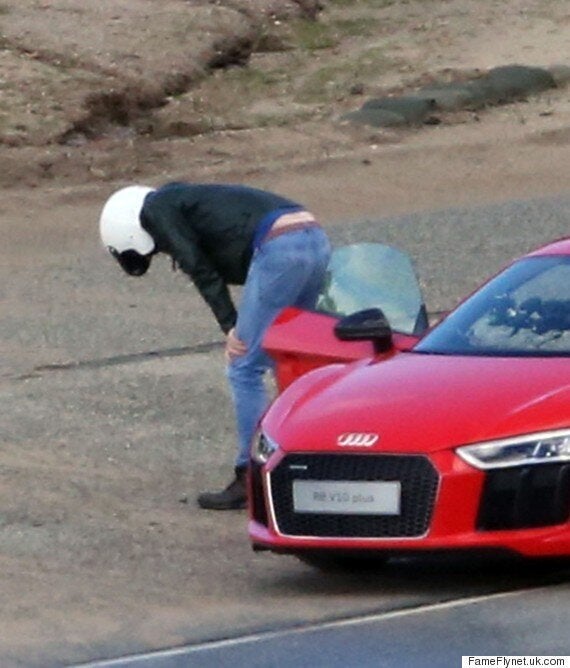 Chris Evans was sick during filming for 'Top Gear'
The photos show him jumping out of a car to throw up, as he took the luxury £134,500 luxury Audi R8 V10 for a spin around a track with co-host Sabine Schmitz.
Having jumped out of the passenger door at the driving course in Moneterey, California, we can only assume that Sabine's driving may have been a little too fast for him to handle.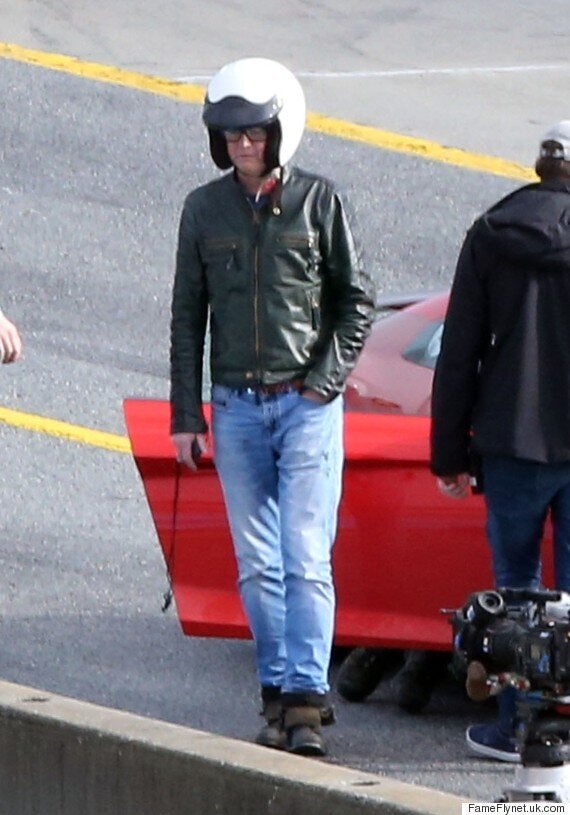 Chris has replaced Jeremy Clarkson on the show
However, coping with speed isn't the only thing that Chris is having trouble mastering in his new role as Jeremy Clarkson's replacement.
A spokesperson later rubbished the reports, telling HuffPost UK: "'Top Gear' producers have been blown away by how quickly Chris has taken to talking to camera whilst driving at speed, a skill which has taken some presenters a long time to master."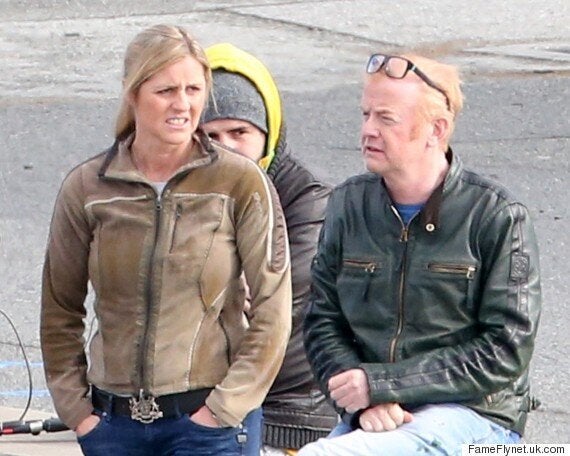 Chris with co-host Sabine Schultz
The revamp of the show was dealt another blow last week, following the news that proposed co-presenter David Coulthard has jumped ship, and will be fronting Channel 4's Formula One coverage instead.
Just before Christmas, the show's executive producer Lisa Clark also quit the show, five months before the new series even began airing.
'Top Gear' is set to return on BBC Two in May.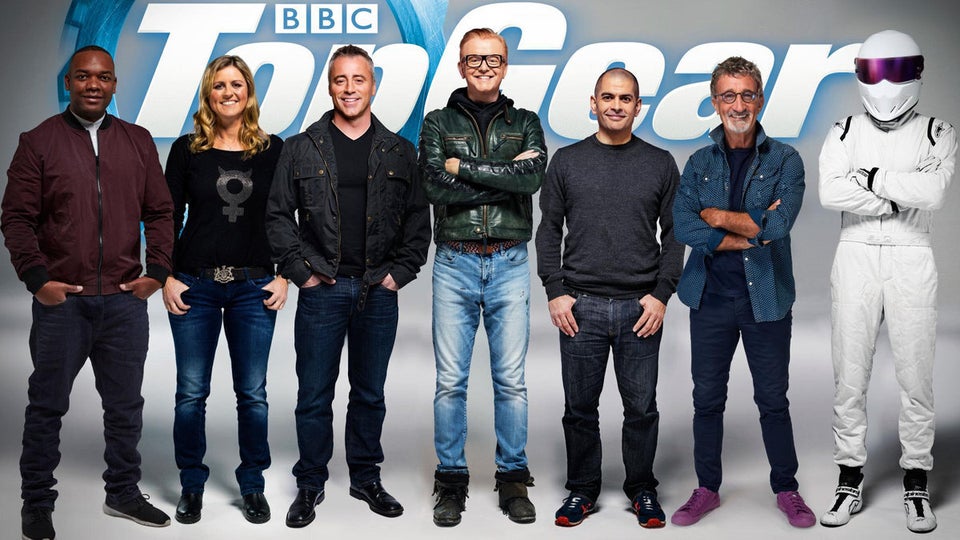 'Top Gear': The Best Bits
Related