Rihanna and Leonardo DiCaprio have set tongues wagging by allegedly doing the same with their own in a Paris nightclub.
The duo are believed to have had a brief fling back in December 2014, and according to reports, they've now been caught "snogging" and looking cosy at a Paris nightspot.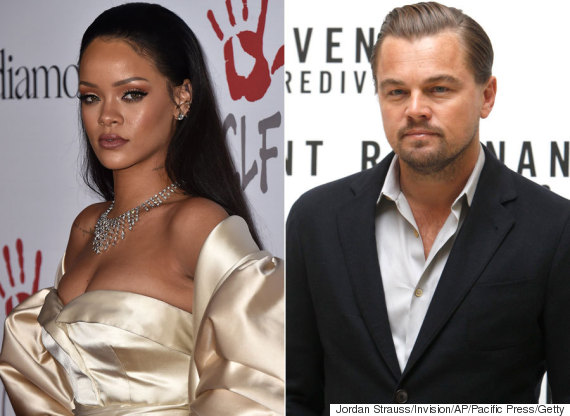 Back on?
RiRi and Leo, who is hoping to finally bag an Oscar next month, were apparently not too worried about being spotted as they enjoyed their marathon kissing session, and The Sun reports that they're now an item again.
"Rihanna and Leo were really going for it," a witness is quoted as telling the paper. "They were passionately snogging and didn't seem to care if anyone saw.
"They were using tongues so there was no mistaking it for a friendly smooch."
The couple were partying at Paris nightclub Arc, where they were joined by Cara Delevingne.
Their first brief fling was reported just over a year ago, and in January 2015 they were spotted enjoying each other's company again at a Playboy Mansion party.
Then in March 2015, it was reported that Rihanna might even be making an appearance in Leo's latest film project 'The Crowded Room'.
The singer is still working on her much-awaited eighth album 'Anti', which has artwork, but no tracklisting or release date.
LIKE US ON FACEBOOK | FOLLOW US ON TWITTER