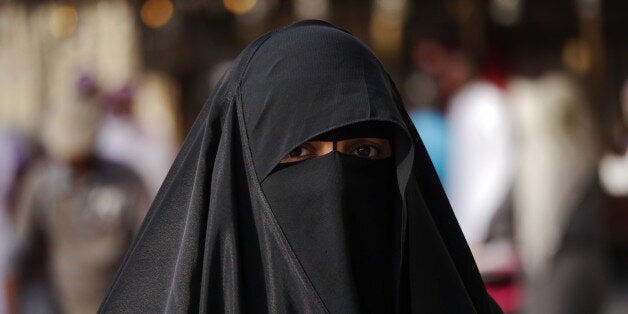 Schools should be able to decide whether or not to ban Muslim girls from wearing veils, as they cause communication problems in the classroom, the education secretary and the head of Ofsted have said.
Sir Michael Wilshaw, chief of the education watchdog, said he wanted to see women treated fairly, and society "mustn't go backwards".
During an appearance on BBC2's Newsnight, Wilshaw was asked if he would back the banning of veils in school.
"Yes I would," he answered. "The Prime Minister's view that we have got to make sure that our liberal values, our liberal West values are protected, people need to listen to that.
"The Muslim community needs to listen to it as well. We have come a long way in our society to ensure that we have equality for women and that they are treated fairly. We mustn't go backwards."
He added the veil also posed communication problems between teachers and students.
"My inspectors say on occasions they go into classrooms where they see there are problems about communications."
Education secretary Nicky Morgan backed Wilshaw's view, saying individual schools should have the freedom to decide they don't want people to wear the "full-face veil".
Speaking on BBC Radio 4's Today programme, Morgan commented on David Cameron backing institutions that "needed to see someone's face".
"The Prime Minister was absolutely right to say, and we have a very clear view in this country, we are not going to tell people what they can and they can't wear, that would cut across the values we are talking about that we want everybody to follow.
"But there are times, there are institutions and organisations where it is right - schools will be one of them - where the school leaders want to have a clear uniform policy they want everybody to observe and they may decide that point, that they don't want people to wear the full-face veil.
"It very much is up to the schools, schools will have a uniform policy."
Speaking on the same radio station on Monday, Cameron said: "I think in our country people should be free to wear what they like and, within limits, live how they like and all the rest of it.
"What does matter, if for instance a school has a particular uniform policy, sensitively put in place and all the rest of it, and people want to flout that uniform policy, often for reasons that aren't really connected with religion, I think you should always come down on the side of the school."
He added: "Going for the French approach of banning an item of clothing, I do not think that's the way we do things in this country and I do not think that would help."
The DfE and the Muslim Council of Britain have been contacted for comment.
Popular in the Community